Holden calls for Nissan to be stripped of win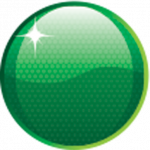 Holden Motorsport general  manager Simon McNamara has called for Nissan's break-through win at Winton to be overturned.
In the latest show of public disharmony, McNamara revealed during an interview with Melbourne radio station SEN that calls for the win to be taken off Nissan were raised toward the end of a recent manufacturer's meeting.
Nissan's James Moffat and Michael Caruso finished first and second in the Saturday race at Winton using a blend of E70 fuel.
All teams signed off on the experiment where Nissan and the Mercedes-Benz Erebus team cars would be helped by using the fuel which would provide better economy compared with the category's control E85 mix of ethanol. Selected Nissan and Mercedes-Benz entries run the E70 on the Friday and Saturday of the Winton last month.
However there remains conjecture over whether or not the E70 also results in a horsepower gain. V8 Supercars has not made public any of its dyno findings.
The Nissan and Mercedes-Benz operations are awaiting a decision by V8 Supercars on whether the category will allow those teams to run E70 at the up coming Pirtek Enduro Cup starting with the Sandown 500 next weekend.
"Based on where our managing director feels it should be overturned. It was in our mind a fabricated race finish (Saturday race)," McNamara told SEN's Tony Schibeci during the 'On The Gird' show.
"It would be the same as Marussia turning up tonight (at Monza) and getting a special blend of fuel because they aren't quite going as good as anyone else. The fact is we are in a parity formula.
"Everybody is running the same stuff. The Erebus guys, the Nissan guys and the Volvo (entering in 2014 with Garry Rogers Motorsport) know what the engine regulations are … what you need to do to get your car where it needs to be.
"The Kellys have been building Holden engines for a number of years with their own teams and they are very clever guys. And they know where to get to.
"We've done long standing work and time to make sure where our engines need to be."
The latest public calls are set to add more flame to the E70 controversy which continues to rage in the wake of the Winton weekend.
AUDIO: Listen to Simon McNamara with Tony Schibeci speaking  during SEN's 'On The Grid'