HHA Racing gives a 10-4 to the fans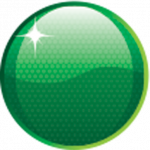 The final livery to be unveiled by Erebus Motorsport ahead of the PIRTEK Enduro Cup has come from Heavy Haulage Australia Racing, who have changed the stickering on Tim Slade's #47 for the last time this season.
The livery draws inspiration from the trucks that Heavy Haulage Australia uses to cart some of the most impossible objects around the country and became famous in the Megatruckers TV program.
Slade will partner up with an adversary from his junior karting days in Andrew Thompson for the endurance races, kicking off next weekend at Sandown.
"Heavy Haulage Australia have been a great partner to have on board the program, they are passionate about what they do and have some cool looking rigs," Slade said. "To hook up with Thommo again is pretty exciting. We're looking forward to the long distance races."
Thompson gets his first race opportunity in the E63 AMG Erebus Motorsport Car of the Future at Sandown. The former main game full-timer has been working diligently with the team since it was confirmed he would join Slade for the enduros.
"The team is fantastic to drive for, the cars are second to none in terms of their build," said Thompson. "To be aligned with a company like Heavy Haulage Australia is pretty fun for me."
Managing Director of the HHA Group, Jon Kelly, hopes the boys will be well accepted by the fans and is hoping for some good results over the endurance races.
"We are successful in the way we do business, whether that is with clients at the track or moving some almost impossible objects at 3am in the morning throughout Australia.  That's why we've given the fans the 10-4 on the roof to thank them for their support.
"We hope that fans right across the top of Mount Panorama will be able to give Tim Slade and Andrew Thompson a 10-4 late on Sunday afternoon at Bathurst!"
Erebus Motorsport V8 is giving fans the chance to vote for their favourite E63 AMG livery heading into the endurance races through #EREBUSVOTES on the team's Facebook page.