SP Tools Racing unveils tattoo livery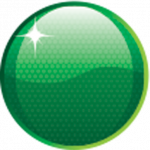 Erebus Motorsport's #9 SP Tools Racing E63 AMG will carry a tattoo inspired livery into the PIRTEK Enduro Cup for Maro Engel and Steve Johnson.
The livery has been inspired by Erebus Motorsport owner, Betty Klimenko and her well known tattoos.
V8 Supercars newcomer, Engel – who will have his first Bathurst start next month – thinks the livery is even better than the look his car has carried thus far this year:
"We wanted to do something that stands out from the crowd. I thought we had the best looking car on the grid before now, but this one is even better," said Engel.
Joining him in the enduros will be Steve Johnson, who will break away from his family team for the first time in his 19 year career.
"I suppose you could say the car is showing its rebellious streak too," Johnson said. "I'm really excited by the opportunity that I've been given by SP Tools Racing and Erebus Motorsport to come on board and drive a Mercedes at Bathurst – who would have thought that 19 years ago!"
SP Tools is asking fans to show their tattoos off and will roll out a competition in the lead-up to Bathurst with many money can't buy experiences being on offer.
Getting swept up in the election fever, Erebus has launched the #EREBUSVOTES competition where fans will be able to vote on their favourite of the three Erebus Motorsport V8 cars from Monday, with the winner to receive merchandise packages and tickets to one of the PIRTEK Enduro Cup events.
The #47 Heavy Haulage Australia E63 AMG's design will be launched tomorrow.