Gordon claims Richmond pole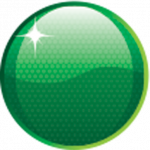 Jeff Gordon has given himself a leg-up in his fight for the NASCAR Sprint Cup title with pole for the Federated Auto Parts 400 at Richmond.
It is Gordon's first Coors Light Pole Award of the year, but is his 73rd of his career and sixth at the 0.75-mile short track. It extends his streak to 21 straight seasons with at least one pole position in NASCAR's top series, an all-time record. NASCAR Hall of Famer David Pearson earned at least one pole in 20 consecutive seasons.
Gordon sits 11th in the standings and with the top-10 in points, plus two wildcards for the drivers that have the most wins, the four-time series champion is sitting on the bubble.
Gordon's lap established a qualifying record of 210.179 km/h (130.599 mph). It stands as the 14th track record broken this season since the advent of the sixth-generation (Gen-6) car used in NASCAR's premier series.
Kurt Busch, 10th in Sprint Cup points and battling Gordon for one of the final available postseason spots, qualified second in the No. 78 Furniture Row Racing Chevrolet. Busch's lap time was identical to Kenseth's former track record lap.
Defending series champion Brad Keselowski qualified third in his last-ditch bid for a postseason spot. Defending race winner Clint Bowyer, a two-time victor at Richmond, qualified fourth with Kenseth completing the top five.
Regan Smith, filling in for Sprint Cup points leader Jimmie Johnson after the birth of his second child Friday morning, qualified the five-time champion's Chevrolet 10th.
Australia's Marcos Ambrose will start deep in the field in 32nd.
"Obviously not where we wanted to be starting the race for tomorrow night, but our team works really hard week in and week out and I'm confident we can turn it into a good finish tomorrow," said Ambrose.
"It's going to be hard to move through the field before the leader catches up to the last car, so we'll need to come out hard right away.
"We've been able to overcome a lot these past couple of weeks for top-10 finishes, and I know our team can get some top-fives here at the end of the season."
Only Mike Bliss failed to qualify for the 43-car field.
VIDEO: Jeff Gordon speaks about his pole lap

 QUALIFYING: Federated Auto Part 400 – Richmond
| | | | | | | | |
| --- | --- | --- | --- | --- | --- | --- | --- |
| POS | Driver | Car # | Make | Sponsor | Best Speed | Best Time | Behind |
| 1 | Jeff Gordon | 24 | Chevrolet | Drive To End Hunger | 130.599 | 20.674 | Leader |
| 2 | Kurt Busch | 78 | Chevrolet | Furniture Row-Beautyrest | 130.334 | 20.716 | –0.042 |
| 3 | Brad Keselowski | 2 | Ford | Miller Lite | 130.158 | 20.744 | –0.070 |
| 4 | Clint Bowyer | 15 | Toyota | 5-Hour Energy | 130.020 | 20.766 | –0.092 |
| 5 | Matt Kenseth | 20 | Toyota | Home Depot Husky | 129.864 | 20.791 | –0.117 |
| 6 | Denny Hamlin | 11 | Toyota | FedEx Express | 129.851 | 20.793 | –0.119 |
| 7 | Jamie McMurray | 1 | Chevrolet | CESSNA | 129.689 | 20.819 | –0.145 |
| 8 | Joey Logano | 22 | Ford | Shell Pennzoil | 129.633 | 20.828 | –0.154 |
| 9 | Greg Biffle | 16 | Ford | Scotchgard | 129.366 | 20.871 | –0.197 |
| 11 | Martin Truex Jr | 56 | Toyota | NAPA Auto Parts | 129.224 | 20.894 | –0.220 |
| 12 | Juan Pablo Montoya | 42 | Chevrolet | Target | 129.125 | 20.910 | –0.236 |
| 13 | Kyle Busch | 18 | Toyota | M&M's American Heritage Chocolate | 129.119 | 20.911 | –0.237 |
| 14 | Dale Earnhardt Jr | 88 | Chevrolet | Time Warner Cable | 129.069 | 20.919 | –0.245 |
| 15 | Aric Almirola | 43 | Ford | Gwaltney | 129.057 | 20.921 | –0.247 |
| 16 | Mark Martin | 14 | Chevrolet | Bass Pro Shops / Mobil 1 | 129.026 | 20.926 | –0.252 |
| 17 | Kevin Harvick | 29 | Chevrolet | Budweiser | 128.995 | 20.931 | –0.257 |
| 18 | Kasey Kahne | 5 | Chevrolet | Farmers Insurance | 128.946 | 20.939 | –0.265 |
| 19 | Jeff Burton | 31 | Chevrolet | Caterpillar | 128.817 | 20.960 | –0.286 |
| 20 | Brian Vickers | 55 | Toyota | LG Partner of the Year/Aarons | 128.743 | 20.972 | –0.298 |
| 21 | Ricky Stenhouse Jr | 17 | Ford | Nationwide Insurance | 128.584 | 20.998 | –0.324 |
| 22 | Paul Menard | 27 | Chevrolet | Menards / Pittsburgh Paints | 128.559 | 21.002 | –0.328 |
| 23 | David Ragan | 34 | Ford | Farm Rich | 128.486 | 21.014 | –0.340 |
| 24 | Ryan Newman | 39 | Chevrolet | Quicken Loans | 128.382 | 21.031 | –0.357 |
| 25 | Casey Mears | 13 | Ford | No. 13 GEICO Ford Fusion | 128.351 | 21.036 | –0.362 |
| 26 | Carl Edwards | 99 | Ford | Kelloggs/Frosted | 128.290 | 21.046 | –0.372 |
| 27 | Josh Wise | 35 | Ford | The Pete Store | 128.272 | 21.049 | –0.375 |
| 28 | Landon Cassill | 40 | Chevrolet | CRC Brakleen Chevrolet | 128.254 | 21.052 | –0.378 |
| 29 | David Stremme | 30 | Toyota | Lean 1 | 128.077 | 21.081 | –0.407 |
| 30 | Michael McDowell | 98 | Ford | Phil Parsons Racing | 128.047 | 21.086 | –0.412 |
| 31 | Joe Nemechek | 87 | Toyota | AM FM Energy | 127.847 | 21.119 | –0.445 |
| 32 | Marcos Ambrose | 9 | Ford | DeWalt | 127.799 | 21.127 | –0.453 |
| 33 | Travis Kvapil | 93 | Toyota | Burger King-Dr. Pepper | 127.690 | 21.145 | –0.471 |
| 34 | AJ Allmendinger | 47 | Toyota | Bush's Beans | 127.527 | 21.172 | –0.498 |
| 35 | David Reutimann | 83 | Toyota | Burger King-Dr. Pepper | 127.401 | 21.193 | –0.519 |
| 36 | Danica Patrick | 10 | Chevrolet | GoDaddy | 127.286 | 21.212 | –0.538 |
| 37 | David Gilliland | 38 | Ford | Long John Silver's | 127.250 | 21.218 | –0.544 |
| 38 | Ryan Truex | 51 | Chevrolet | Phoenix Construction | 127.095 | 21.244 | –0.570 |
| 39 | Reed Sorenson | 95 | Ford | Leavine Family Racing | 126.630 | 21.322 | –0.648 |
| 40 | Dave Blaney | 7 | Chevrolet | TBA | 126.399 | 21.361 | –0.687 |
| 41 | Tony Raines | 33 | Chevrolet | Little Joe's Autos.com | 126.139 | 21.405 | –0.731 |
| 42 | Ken Schrader | 32 | Ford | Federated Auto Parts | 125.874 | 21.450 | –0.776 |
| 43 | J.J. Yeley | 36 | Chevrolet | United Mining Equipment | 125.774 | 21.467 | –0.793 |