Leisa Emberson appointed Speedcafe.com GM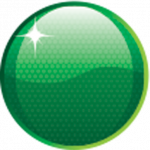 Speedcafe.com has promoted Leisa Emberson to the role of General Manager effective immediately as part of an investment and management restructure.
Originally funded and developed as part of the BAM Group of companies, Speedcafe.com and Speedcafe.co.nz, will now stand alone as independent entities under the leadership of Emberson after a recent investment and growth phase.
Emberson moves from the role of Sales and Marketing Manager to General Manager and will oversee all of the site's operations on a daily basis.
Editorially, the company continues to be headed by leading journalists Gordon Lomas and Stefan Bartholomaeus as well as a growing list of well-respected national and international contributors.
"We are enormously proud of what we have created with Speedcafe in less than four years and I thank our private investment group for their faith in me and our team," said Emberson.
"'Crusher' (BAM CEO, Brett Murray) had terrific vision in launching Speedcafe. He took all the financial risk and has been an amazing support and mentor, but it is great that we will now be standing on our own two feet.
"We have some exciting projects in the pipeline, including a tremendous strategic alignment with the Motorsport Report which is set to become one the most valuable business networks of its type in this part of the world.
Speedcafe.com has experienced exceptional annual growth since its launch in October 2009.
The increasing growth during the past three years has been sensational. Page views for the current year-to-date are in excess of 13.4 million. The site's monthly average has increased by 89 percent to 1.9million views.
Unique visitors have increased by 205 percent since 2010 now averaging 159,000 unique users per month.
BAM Group CEO Brett "Crusher" Murray said that Speedcafe's exit from the "safety net" of the BAM Group was always part of the business plan, but has come ahead of time due to its on-going growth and position in the marketplace.
"The only way Speedcafe.com was going to be developed was with the initial financial support and industry knowledge of the BAM Group and we are thrilled with its progress and to have played a role in helping create such a quality asset for the industry and fans," said Murray.
"A recent injection and realignment of investment in Speedcafe and the BAM Group as well as the continued growth of both entities has encouraged this restructure to ensure a clear direction for all our stakeholders.
"Leisa has done a tremendous job in the development of Speedcafe as both a leading news site, and a well-tuned marketing tool for its Platinum Partners and we look forward to watching her take it to a whole new level with exciting growth potential."