Erebus Motorsport to test V8 Utes Rookie Winner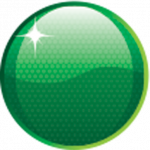 The winner of the V8 Utes Rookie of the Year will get to test one of Erebus Motorsport's racecars under a deal announced between the category and the Bathurst 12 Hour winning team.
The Rookie of the Year will be put behind the wheel of either one of the Mercedes V8 Supercars that have entered the Championship this year, or the Bathurst 12 Hour winning SLS AMG GT3 Gullwing.
"We've specifically kept the option open on which vehicle we guarantee the test in," explained Erebus Motorsport General Manager, Barry Ryan. "The testing rules are so strict with V8 Supercars, we wanted to keep the offer open to either the V8 or our stunning Gullwing. Both options are a great advance for whoever wins, it will be a big step forward in their careers."
There are five drivers in line for the Rookie of the Year Title, with it being currently led by Elliott Barbour. Fighting it out with Barbour are last year's Shannon's Supercar Showdown winner, Jesse Dixon, Adam Marjoram, Cam Wilson and Matt Nolan.
Barbour looks at the prize as a great springboard for his career:
"Testing either one of these Erebus Motorsport cars would be a good opportunity," said Victorian, Barbour – who leads the Rookie chase by 141 points.
"I've never driven the 'Gullwing' and it would be nice to drive the new spec V8 Supercar. With guys like Erebus Motorsport watching you, it can open a lot of doors for your future."
West Aussie Majoram, who is in his first full year of any national category, concurs with his combatant.
"For someone like me who's in their first year on a national stage, it would be excellent to get a chance like this, you need one good break and if you can impress on that, it means wonders for your career
Erebus has a touchpoint in the Ute category through ownership of the franchise contested by Stephen 'Whitedog' White in the Dunlop Super Dealers car.
The V8 Utes – and the Erebus Motorsport AMG E63 V8 Supercars – will be back in action at the Wilson Security Sandown 500 next weekend.