Dan Day to graduate to Development Series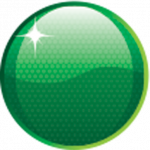 Young South Australian Dan Day will be elevated into the Dunlop Series in 2014 after his family team purchased Nick Percat's Coates Hire Commodore from Walkinshaw Racing.
Day's team will take possession of the ex-Percat car – which won the Bathurst and Winton rounds of the 2012 Dunlop Series – in mid-December.
The deal means the end of Day's time in the Kumho Series with Saloon Car racer Simon Tabinor purchasing the team's ex-Brad Jones Racing BF Falcon with the intent to debut in it at the Sandown season finale in November.
"The Kumho Series has been great and we're not leaving for any other reason than timing," said team manager Sean Day.
"There's the potential that at the start of 2016 the current cars won't be eligible in DVS, so we'd rather start at the back of the field and get a few years in the class with the car.
"We'll start off running the car ourselves. We would rather start with minimal staff and add than the other way around."
The team will support the Little Heroes Foundation in Adelaide on its bonnet next year, an organisation supporting children with cancer in South Australia.
Up to 10 percent of the team's sponsor income will go to the foundation.
Day will become the latest in a long line of Kumho Series drivers to join the Dunlop Series, in recent times. Others included Josh Hunter, Josh Kean, Morgan Haber and Jim Pollicina.