Bruce Garland to act as sweep at Rally Australia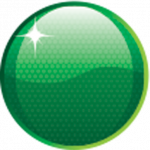 Offroad stalwart Bruce Garland will bounce back from surgery for prostate cancer to act as the official sweep vehicle driver at the Coates Hire Rally Australia round of the World Rally Championship.
The WRC round at Coffs Harbour from September 12-15 will see Garland using the Dakar D-MAX ute which he raced at the Dakar Rally in South America earlier this year as the fast sweep.
Garland, who underwent surgery two months ago, will perform high speed runs at each stage after all competition rally cars have passed through to check to see if the road is clear and safe and to provide assistance if required.
"Rally Australia is our premier rally event – a world event – so there was no way I would miss being part of it," Garland said.
"It will be such a spectacular show to be part of. With an event as big as this, you really need all hands on deck to make sure it runs successfully.
"The organising team did a fantastic job back in 2011 and I had a ball helping out so it was a no-brainer to put my hand up again this year.
"It will also be a good test of how well I have recovered from the surgery but more importantly, it's all part of not wasting a day.
"I'm proof that you never know when you might have heart problems or get cancer, so you really do have to grab each and every day and give it your best shot."
Clerk of course Adrian Stafford has known Garland for a long time and says there is no doubt he will do a good job.
"We are very happy to have someone with Bruce's experience fill the important role of our fast sweep – and having Bruce and his repertoire of jokes around always helps keep up the spirits of the other hard working officials!"
Garland made a similar return to action during the 2011 Rally Australia (the first held at Coffs Harbour), six months after fracturing a vertebra during the Dakar Rally and four months after a heart attack and five bypasses.
Rally Australia features a total of 353km from the 22 special stages. A 1.6km 'super special stage' at Brelsford Park in the heart of Coffs Harbour will be contested by all competitors on Thursday, Friday and Saturday nights.