Shawn Langdon wins big at US Nationals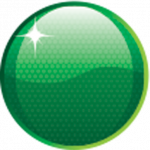 Al-Anabi Racing's Top Fuel gun, Shawn Langdon is US$200,000 richer after a successful US Nationals which saw him take out two of the biggest prizes in NHRA Mello Yello Drag Racing.
Langdon won both the US Nationals and the special TRAXXAS Shootout event, which was the feature of Sunday competition at the event.
He defeated the same driver – Steve Torrence – in both events and surged to his fifth final round victory of the season, the highest in the Mello Yello Championship this season.
Torrence drew Australian outfit Rapisarda Autosport International in the first round – again – and eliminated Tommy Johnson Jr in his push to the final.
In a bad day for the Aussies, Dave Grubnic was also eliminated in the first round and Damien Harris – who was a late inclusion in a second Rapisarda car – missed qualifying for the tight field.
Just six one hundredths of a second (0.06 seconds) covered first through to 16th in the Top Fuel field that transferred to race day.
Langdon was ecstatic with his victory:
"Having a car like this gives you confidence, and now it's up to me to perform," Langdon said. "We have a chance to contend and being part of this team is a great feeling. We want to keep the momentum going and keep working hard."
FUNNY CAR
John Force Racing driver Robert Hight hasn't won an NHRA Mello Yello event for 35 races until today when he stormed to victory lane in a battle of the oil brands – the Castrol-backed racer getting over Valvoline-supported Jack Beckman.
Hight bundled out heavy-hitters Cruz Pedregon, Johnny Gray and Del Worsham in his path to the final.
"This is definitely the biggest win of my career," Hight said of his 28th career victory. "We won four races in a row last year, and then to go into that dry spell, you start wondering and doubting yourself, and that wears on you. [Crew chief] Mike Neff really changed things for me this weekend, and this was the perfect time to get a win."
PRO STOCK
Mike Edwards' sterling season in Pro Stock competition as he took his 40th career victory and sixth of the season by edging out V Gaines in the final.
A holeshot from Edwards in the Interstate Batteries car was the difference at the end of the strip, his 6.637 slower than Gaines' 6.62 second pass. He hasn't won a US Nationals in 15 years.
"It's a tremendous feeling to win this race," said Edwards. "That was some of the best racing in Pro Stock in a long time. It's just anybody's race out there, and I'm just fortunate to get the win, especially doing it at the Chevrolet Performance U.S. Nationals. It really feels good."
PRO STOCK MOTORCYCLE
John Hall took his second win of the season beating home Buell team-mate Matt Smith. Prior to the final against one of his closest competitors on and off track, Hall got by Eddie Krawiec, Michael Ray, and LE Tonglet.
"We just went for it, and I was lucky enough to get the win," Hall said. "It felt great to get that second Wally (NHRA winner's trophy), and this is huge for Viper Motorcycles. Everybody out there is tough, and you have to be on top of your game to win one of these."
The next round of the NHRA Mello Yello Series is at zMAX Dragway. It doubles as the first round of the Countdown.