Porsche LMP1 racer continues crucial test miles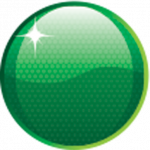 Testing is ramping up ahead of Porsche's re-entry at the top level of prototype racing with the redesigned 2014 LMP1 undertaking a series of workouts on international circuits.
Swiss driver Neel Jani took to the wheel of the highly anticipated prototype for the first time alongside the experienced Timo Bernhard and Romain Dumas.
Retiring Aussie F1 driver Mark Webber will join the trio in early 2014 after he completes his contract with the Red Bull grand prix team.
Porsche is accelerating its development of the prototype in preparation for the car's entry in the World Endurance Championship, of which the time-honoured Le Mans 24 Hour race is the centrepiece.
"The current test drives are enabling us to collect huge amounts of vital data," Porsche's vice president for the LMP1 program Fritz Enzinger said.
"Every single kilometre driven is important. However, in order to develop the highly complex LMP1 racing car so that it is fit to compete by the start of next year's season, many more kilometres of testing are required."
The new set of rules that apply to the WEC for 2014 are clearly focused on efficiency and require the use of the latest hybrid drive technology.
The aim of the new set of rules for the upcoming season is to significantly reduce fuel consumption.
It is paramount that the new Porsche LMP1 boasts optimum efficiency while delivering maximum performance as it faces its re-entry into the top level of sports car racing after an absence of 16 years.
"We once again want to be a works team in the top category with the LMP1 in the 24 Hours of Le Mans in 2014," said Wolfgang Hatz, Porsche's R & D board member.
"Porsche's legacy of success in long distances races really spurs us on, but also increases the level of expectation placed on us. However, we are happy to rise to this challenge."