Mark Webber to lead tribute night for Rodney Crick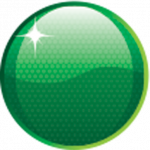 F1 hero Mark Webber will interrupt his final grand prix season to appear at a special tribute night for Supertruck racing legend Rodney Crick who lost his life in May.
Webber has agreed to fly into Sydney following the Singapore Grand Prix to attend the fund-raising function for Crick.
The Red Bull driver was a long-time friend of Crick who died suddenly in May. The function will be held at the Campbelltown Catholic Club on September 27.
"Rodney was a special mate of mine for a long time and I was shattered when I heard the news of his passing," said Webber.
"This night will be about celebrating his life as a great bloke and terrific racer.
"The idea is to raise as much money as possible for Rodney's family and have a couple of beers in his memory.
"The motoring and motorsport community is one of the most generous I know, but when it comes to one of our own it is important we go that extra yard."
The tribute night has been arranged by a group of Crick's friends and associates, including well-known Sydney road safety expert, Ian Luff.
"People have come out of the woodwork in support of this night – Rodney had so many friends in so many areas of his life," said Luff.
"We are hoping the early response indicates that the night will be a sellout and that we can raise a serious amount of money for Lisa and the kids.
"Obviously the support of Mark (Webber) is a tremendous bonus and he has been amazingly generous with his time and the donation of such a great prize for the auction.
"Now all we need is for people to lock away the date, get a table of people together and then open up their wallets for a fantastic cause."
The night of entertainment will be highlighted by a fundraising auction which will carry a prize of a return trip for two to the 2013 US Grand Prix in Austin Texas from November 15-17.
Webber's father, Allan will personally escort the winners on 45-minute tours of the Red Bull Racing pits to meet Mark on both the Friday and Saturday of the race meeting.
It will be the penultimate Grand Prix start for Webber before retiring from F1 after a long career which started for the Minardi team at the Melbourne GP in 2002.
Other auction items will also include a ride in a two-seater Sprintcar, rides in a Red Bull V8 Supercar and a list of other rare motorsport, rugby league, cricket and general sporting items.
Friends and fans of the multiple Supertruck champion will also have the chance to make direct donations through a specially-structured bank account – Rodney Crick Tribute Fundraiser – BSB: 802-388; Account: 80460
The night, which will involve Network 10 motorsport personality, Greg Rust, as MC,  has also been supported by leading motorsport website Speedcafe.com which has donated all the marketing support for the night and will actively play a role in selling the 530 tickets available.
Tickets will be $125 and will include a three-course meal, beer, wine and soft drink, a live band and a list of special guests.
Tickets for the night go on sale today through http://www.thecube.net.au/EventDetail.php?ID=338