John Martin wins LMP2 at '6 Hours of Sao Paulo'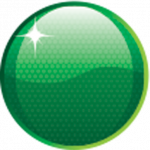 Australia's John Martin has won the LMP2 class of the '6 Hours of Sao Paulo' in Brazil, the fourth round of the FIA World Endurance Championship.
Along with Roman Rusinov and Mike Conway, Martin steered the G-Drive Racing Oreca Nissan to victory at the Interlagos track.
In a race that provided plenty of action, 25 laps in a lengthy safety car period was required to repair barriers following an accident involving an LMP1 Toyota and an LMP2 Lotus. Another safety car was called an hour later when one of the AF Corse Ferraris caught fire.
Throughout the dramas Conway put the Oreca Nissan in the lead of the LMP2 class. The middle stint was handed by Rusinov, before Martin took the car through to the finish. The team's strategy had been to control the race from the front and their strategy was awarded with race victory.
"It was important for us to control the race from the front," said Rusinov.
"The two safety cars in the first half made it tough to call as you have to decide if you will alter your strategy at that point. I had my helmet on and then off again three times! Our package was very competitive all weekend and with the great work from all of the team we finally hit our mark and we are very happy to come away from Brazil as the winners."
The team is in with a shot of the title, although it currently has its disqualification from the Le Mans 24 Hours under appeal following a fuel tank irregularity.
That appeal will be held with the FIA Court of Appeal prior to the next race at the Circuit Of The Americas in Texas in three weeks time.
"Regardless of the result of whatever happens (at the Le Mans disqualification Court of Appeal hearing) between now and Austin, it's pretty clear what we've got to do, we have to try and win every event from here on out," said Martin.
"Hopefully the others have a few issues. Obviously it's still mathematically possible and today helps. It doesn't help that the No.35 car was second, but the No.24 car didn't finish so that's a start, but unlucky for them.
"It's pretty clear what we've got to do, which makes it easy on our part. We've got to push the whole time as we don't have anything to protect."