Rally NZ pushes for three-year WRC contract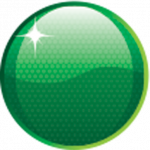 Rally NZ has given up its turn on the rotational roster it shares with Australia by withdrawing from the 2014 World Rally Championship calendar as it pushes for an ambitious three-year deal.
In a bold move, Rally NZ organisers have decided to press claims for a new format that is aimed at giving both Antipodean countries a chance to host a round of the WRC in three-year blocks.
Under the current system Australia and New Zealand host a round of the championship on a biennial basis which by its very nature has placed tremendous commercial pressure on the events through lack of continuity.
The 2014 calendar is expected to be released soon with Australia, which is set to host the next round of the WRC at Coffs Harbour from September 12-15, poised to fill the breach left by New Zealand next year.
"The problem is this (alternating between NZ and Australia) has just not worked," Rally New Zealand Chairman Peter Johnston conceded.
"The lack of continuity has significantly affected the commercial viability and our ability to resource the event with skilled personnel to a world class level."
New Zealand has opened the door for the FIA to consider three-year contracts.
"While the World Rally Championship promoters are focused on the short term, and are therefore not in a position to agree to the suggestion at this time, it has provided a platform for some constructive discussions," Johnston said.
"We hope this will lead to future WRC events in both Australia and New Zealand being run to a high standard and inspiring commercial partners, competitors and the public alike to support the event."
Sponsors have been challenged in leveraging their investment under the alternate plan while there has also been problems retaining volunteers in key areas.
"So we have come up with the concept of each country staging the event for three years at a time. It is a fair time for sponsors to maximise branding and gain a return on their investment.
"We can build a solid marketing base to develop public interest and we can retain a high level of expertise to run the event.
Rally New Zealand has been running for more than 40 years and was first included as a round of the World Rally Championship back in 1977.