Lowndes to make Ferrari debut in 2014 Bathurst 12 Hour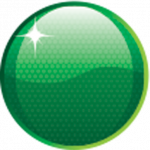 Craig Lowndes will join the Maranello Motorsport squad for the 2014 Liqui-Moly Bathurst 12 Hour.
A five-times Bathurst 1000 winner, Lowndes has been confirmed to drive a newly built Ferrari 458 GT3 alongside the evergreen John Bowe and car owner Peter Edwards.
The squad will add a yet-to-be-named fourth driver to the assault on the race from February 7-9.
"I can't wait, what a great opportunity," the effervescent Lowndes said.
"Maranello Motorsport has tremendous expertise both with Ferraris and with the Bathurst event, so I think I will have the equipment and experience to have a real crack at finally winning it."
"There's a bigger aspect to this too, with some other things we'd like to do together in the future."
Just last week Lowndes confirmed his plans to race at the Le Mans 24 Hour.
He has competed in the last three Bathurst 12 Hour races, all in Audi R8s with his best result coming in 2011 with a second-place finish.
"I've really enjoyed the challenge of the past three Bathurst 12 Hours and came as close as it is possible to winning it in 2011, so I'd really like to tick that off with Ferrari and Maranello next year."
Maranello Motorsport team boss Mark Coffey is equally enthusiastic about his new signing.
"We are absolutely delighted to have Craig on board and are as determined as he is to finally crack victory in the Bathurst 12 Hour."
"Craig's track record says everything that needs to be said. He's a fantastic addition to our driver line-up and I know his enthusiasm alone will be infectious for the whole team."