Kyle Busch wins at Atlanta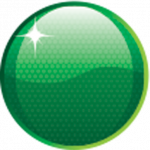 Kyle Busch has won the Advocare 500 at Atlanta after having the best car when it counted – the run to the chequered flag.
A quick stop with 35 laps to run put Busch in the lead, and despite two further caution periods he used the clean air out front to go through to victory.
The result locks Busch into the 'Chase for the Cup' while a number of other positions will be confirmed next weekend at Richmond.
"Heck of a lot different than 365 days ago," said Busch, who missed the Chase last year.
"My boys on pit road, they're amazing. This Camry was awesome today."
Joey Logano led the most laps (78 laps) to finish second after being shuffled back and despite racing with a broken wrist Martin Truex Jr finished third.
The race was highlighted by engine failures to Clint Bowyer (led 48 laps) and Brad Keselowski (led 31 laps), plus crash damage to Jimmie Johnson.
Marcos Ambrose was sitting in third place with 20 laps to run, but with others coming on fresher tyres he slipped back to 13th at the finish missing his third-straight top-10 finish by only three laps.
"We fought all night. We didn't have the fastest car, but we got ourselves in a good position," said Ambrose.
"If there hadn't been another restart there, I just needed clean air on the nose and when I didn't get it there on that last restart I was in trouble.
"It's not the finish that we wanted, but we sure ran strong."
The result does move Ambrose into the top 20 in the points standings.
RESULTS: Advocare 500 – Atlanta 
| | | | | | | | | | |
| --- | --- | --- | --- | --- | --- | --- | --- | --- | --- |
| POS  | Car #  | Driver  | Make  | start | Laps  | Laps Led  | Final Status | Points | bonus |
| 1 | 18 | Kyle Busch | Toyota | 9 | 325 | 36 | Running | 47 | 4 |
| 2 | 22 | Joey Logano | Ford | 11 | 325 | 78 | Running | 44 | 2 |
| 3 | 56 | Martin Truex Jr | Toyota | 7 | 325 | 0 | Running | 41 | 0 |
| 4 | 78 | Kurt Busch | Chevrolet | 32 | 325 | 0 | Running | 40 | 0 |
| 5 | 39 | Ryan Newman | Chevrolet | 17 | 325 | 3 | Running | 40 | 1 |
| 6 | 24 | Jeff Gordon | Chevrolet | 5 | 325 | 17 | Running | 39 | 1 |
| 7 | 42 | Juan Pablo Montoya | Chevrolet | 3 | 325 | 38 | Running | 38 | 1 |
| 8 | 88 | Dale Earnhardt Jr | Chevrolet | 8 | 325 | 0 | Running | 36 | 0 |
| 9 | 29 | Kevin Harvick | Chevrolet | 30 | 325 | 0 | Running | 35 | 0 |
| 10 | 55 | Brian Vickers | Toyota | 22 | 325 | 0 | Running | 0 | 0 |
| 11 | 1 | Jamie McMurray | Chevrolet | 15 | 325 | 0 | Running | 33 | 0 |
| 12 | 20 | Matt Kenseth | Toyota | 6 | 325 | 0 | Running | 32 | 0 |
| 13 | 9 | Marcos Ambrose | Ford | 20 | 325 | 0 | Running | 31 | 0 |
| 14 | 47 | AJ Allmendinger | Toyota | 13 | 325 | 0 | Running | 30 | 0 |
| 15 | 16 | Greg Biffle | Ford | 24 | 325 | 0 | Running | 29 | 0 |
| 16 | 17 | Ricky Stenhouse Jr | Ford | 1 | 325 | 0 | Running | 28 | 0 |
| 17 | 38 | David Gilliland | Ford | 31 | 325 | 0 | Running | 27 | 0 |
| 18 | 99 | Carl Edwards | Ford | 2 | 324 | 68 | Running | 27 | 1 |
| 19 | 33 | Austin Dillon | Chevrolet | 26 | 324 | 0 | Running | 0 | 0 |
| 20 | 43 | Aric Almirola | Ford | 29 | 323 | 0 | Running | 24 | 0 |
| 21 | 10 | Danica Patrick | Chevrolet | 21 | 323 | 0 | Running | 23 | 0 |
| 22 | 13 | Casey Mears | Ford | 19 | 323 | 1 | Running | 23 | 1 |
| 23 | 34 | David Ragan | Ford | 14 | 323 | 1 | Running | 22 | 1 |
| 24 | 27 | Paul Menard | Chevrolet | 16 | 322 | 0 | Running | 20 | 0 |
| 25 | 14 | Mark Martin | Chevrolet | 27 | 322 | 0 | Running | 19 | 0 |
| 26 | 7 | Dave Blaney | Chevrolet | 36 | 322 | 0 | Running | 18 | 0 |
| 27 | 93 | Travis Kvapil | Toyota | 37 | 322 | 0 | Running | 17 | 0 |
| 28 | 48 | Jimmie Johnson | Chevrolet | 10 | 321 | 0 | Running | 16 | 0 |
| 29 | 30 | David Stremme | Toyota | 25 | 321 | 0 | Running | 15 | 0 |
| 30 | 36 | J.J. Yeley | Chevrolet | 42 | 321 | 2 | Running | 15 | 1 |
| 31 | 32 | Timmy Hill | Ford | 41 | 321 | 0 | Running | 13 | 0 |
| 32 | 83 | David Reutimann | Toyota | 34 | 320 | 0 | Running | 12 | 0 |
| 33 | 51 | Mike Bliss | Chevrolet | 38 | 319 | 0 | Running | 0 | 0 |
| 34 | 31 | Jeff Burton | Chevrolet | 28 | 319 | 0 | Running | 10 | 0 |
| 35 | 2 | Brad Keselowski | Ford | 23 | 307 | 31 | Engine | 10 | 1 |
| 36 | 5 | Kasey Kahne | Chevrolet | 18 | 292 | 0 | Running | 8 | 0 |
| 37 | 40 | Landon Cassill | Chevrolet | 39 | 249 | 1 | Engine | 0 | 0 |
| 38 | 11 | Denny Hamlin | Toyota | 4 | 231 | 0 | Engine | 6 | 0 |
| 39 | 15 | Clint Bowyer | Toyota | 12 | 192 | 48 | Engine | 6 | 1 |
| 40 | 87 | Joe Nemechek | Toyota | 40 | 114 | 0 | Vibration | 0 | 0 |
| 41 | 35 | Josh Wise | Ford | 33 | 94 | 0 | Vibration | 0 | 0 |
| 42 | 98 | Michael McDowell | Ford | 43 | 92 | 1 | Vibration | 3 | 1 |
| 43 | 95 | Scott Speed | Ford | 35 | 22 | 0 | Vibration | 1 | 0 |
NASCAR SPRINT CUP SERIES STANDINGS 
| | | | | | | | | |
| --- | --- | --- | --- | --- | --- | --- | --- | --- |
| Standing | Driver | Points | Behind | Starts | Wins | Top 5  | Top 10  | DNF |
| 1 | Jimmie Johnson | 837 | Leader | 25 | 4 | 9 | 15 | 1 |
| 2 | Clint Bowyer | 809 | -28 | 25 | 0 | 8 | 13 | 2 |
| 3 | Kevin Harvick | 795 | -42 | 25 | 2 | 6 | 13 | 2 |
| 4 | Carl Edwards | 795 | -42 | 25 | 1 | 7 | 12 | 1 |
| 5 | Kyle Busch | 786 | -51 | 25 | 4 | 11 | 15 | 3 |
| 6 | Matt Kenseth | 768 | -69 | 25 | 5 | 6 | 12 | 3 |
| 7 | Dale Earnhardt Jr | 750 | -87 | 25 | 0 | 5 | 14 | 2 |
| 8 | Joey Logano | 729 | -108 | 25 | 1 | 8 | 14 | 2 |
| 9 | Greg Biffle | 727 | -110 | 25 | 1 | 3 | 10 | 0 |
| 10 | Kurt Busch | 719 | -118 | 25 | 0 | 7 | 12 | 2 |
| 11 | Jeff Gordon | 713 | -124 | 25 | 0 | 5 | 11 | 5 |
| 12 | Kasey Kahne | 709 | -128 | 25 | 2 | 8 | 11 | 3 |
| 13 | Martin Truex Jr | 704 | -133 | 25 | 1 | 6 | 10 | 3 |
| 14 | Ryan Newman | 699 | -138 | 25 | 1 | 5 | 11 | 5 |
| 15 | Brad Keselowski | 691 | -146 | 25 | 0 | 7 | 11 | 2 |
| 16 | Jamie McMurray | 680 | -157 | 25 | 0 | 1 | 5 | 0 |
| 17 | Paul Menard | 658 | -179 | 25 | 0 | 1 | 6 | 1 |
| 18 | Aric Almirola | 640 | -197 | 25 | 0 | 1 | 5 | 4 |
| 19 | Juan Pablo Montoya | 628 | -209 | 25 | 0 | 4 | 7 | 0 |
| 20 | Marcos Ambrose | 621 | -216 | 25 | 0 | 0 | 5 | 2 |
| 21 | Ricky Stenhouse Jr | 610 | -227 | 25 | 0 | 0 | 0 | 0 |
| 22 | Jeff Burton | 602 | -235 | 25 | 0 | 2 | 5 | 2 |
| 23 | Tony Stewart | 594 | -243 | 21 | 1 | 5 | 8 | 0 |
| 24 | Casey Mears | 526 | -311 | 25 | 0 | 0 | 1 | 2 |
| 25 | David Ragan | 474 | -363 | 25 | 1 | 1 | 1 | 3 |
| 26 | Denny Hamlin | 462 | -375 | 21 | 0 | 3 | 4 | 6 |
| 27 | Danica Patrick | 459 | -378 | 25 | 0 | 0 | 1 | 4 |
| 28 | David Gilliland | 441 | -396 | 25 | 0 | 1 | 1 | 5 |
| 29 | Mark Martin | 422 | -415 | 18 | 0 | 1 | 4 | 1 |
| 30 | Dave Blaney | 383 | -454 | 24 | 0 | 0 | 0 | 4 |
| 31 | David Stremme | 356 | -481 | 24 | 0 | 0 | 0 | 3 |
| 32 | Bobby Labonte | 343 | -494 | 22 | 0 | 0 | 0 | 4 |
| 33 | David Reutimann | 341 | -496 | 25 | 0 | 0 | 0 | 5 |
| 34 | Travis Kvapil | 336 | -501 | 25 | 0 | 0 | 0 | 8 |
| 35 | J.J. Yeley | 332 | -505 | 24 | 0 | 0 | 1 | 7 |
| 36 | AJ Allmendinger | 308 | -529 | 13 | 0 | 0 | 1 | 2 |
| 37 | Timmy Hill | 127 | -710 | 12 | 0 | 0 | 0 | 1 |
| 38 | Michael McDowell | 121 | -716 | 22 | 0 | 0 | 1 | 19 |
| 39 | Michael Waltrip | 102 | -735 | 3 | 0 | 2 | 2 | 0 |
| 40 | Scott Speed | 99 | -738 | 12 | 0 | 0 | 1 | 9 |
| 41 | Ken Schrader | 85 | -752 | 7 | 0 | 0 | 0 | 1 |
| 42 | Terry Labonte | 77 | -760 | 4 | 0 | 0 | 0 | 1 |
| 43 | Boris Said | 48 | -789 | 2 | 0 | 0 | 0 | 0 |
| 44 | Ron Fellows | 31 | -806 | 2 | 0 | 0 | 0 | 0 |
| 45 | Alex Kennedy | 21 | -816 | 3 | 0 | 0 | 0 | 2 |
| 46 | Justin Marks | 14 | -823 | 1 | 0 | 0 | 0 | 0 |
| 47 | Victor Gonzalez Jr | 10 | -827 | 2 | 0 | 0 | 0 | 1 |
| 48 | Scott Riggs | 10 | -827 | 6 | 0 | 0 | 0 | 6 |
| 49 | Brian Keselowski | 9 | -828 | 2 | 0 | 0 | 0 | 2 |
| 50 | Tomy Drissi | 8 | -829 | 2 | 0 | 0 | 0 | 1 |
| 51 | Jacques Villeneuve | 3 | -834 | 1 | 0 | 0 | 0 | 1 |
| 52 | Jason Leffler | 1 | -836 | 1 | 0 | 0 | 0 | 1 |
| 53 | Brian Vickers | 0 | -837 | 11 | 1 | 2 | 5 | 3 |
| 54 | Regan Smith | 0 | -837 | 6 | 0 | 0 | 2 | 0 |
| 55 | Austin Dillon | 0 | -837 | 9 | 0 | 0 | 0 | 0 |
| 56 | Trevor Bayne | 0 | -837 | 9 | 0 | 0 | 0 | 1 |
| 57 | Max Papis | 0 | -837 | 1 | 0 | 0 | 0 | 0 |
| 58 | Josh Wise | 0 | -837 | 24 | 0 | 0 | 0 | 8 |
| 59 | Landon Cassill | 0 | -837 | 22 | 0 | 0 | 0 | 6 |
| 60 | Owen Kelly | 0 | -837 | 1 | 0 | 0 | 0 | 0 |
| 61 | Joe Nemechek | 0 | -837 | 22 | 0 | 0 | 0 | 9 |
| 62 | Tony Raines | 0 | -837 | 2 | 0 | 0 | 0 | 1 |
| 63 | Mike Bliss | 0 | -837 | 12 | 0 | 0 | 0 | 11 |
| 64 | Brendan Gaughan | 0 | -837 | 1 | 0 | 0 | 0 | 0 |
| 65 | Sam Hornish Jr | 0 | -837 | 1 | 0 | 0 | 0 | 1 |
| 66 | Paulie Harraka | 0 | -837 | 1 | 0 | 0 | 0 | 0 |
| 67 | Elliott Sadler | 0 | -837 | 1 | 0 | 0 | 0 | 1 |
| 68 | Morgan Shepherd | 0 | -837 | 1 | 0 | 0 | 0 | 1 |
| 69 | Johnny Sauter | 0 | -837 | 1 | 0 | 0 | 0 | 1 |
| 70 | Ryan Truex | 0 | -837 | 1 | 0 | 0 | 0 | 1 |