David Sera equals John Pizarro's all-time record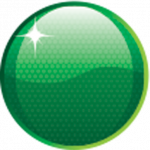 David Sera moved one step closer to greatness as he equaled the great John Pizarro's all-time record of 15 Australian Championships with victory at the 2013 Rotax Nationals.
Sera's win in Rotax Light was by the narrowest of margins with he and New Zealand Champion Daniel Kinsman side by side as they crossed the finish line.
Sera, already a six-time Champion in the Rotax Light category, led the early laps and when fastest qualifier Brenton Mountjoy and Kinsman exchanged the runner-up spot it allowed Sera to open a buffer over the Kosmic driver.
At half race distance Kinsman moved his Praga around the outside of Mountjoy entering turn one and set his sights on the rear of Sera's Arrow kart. As the laps wore down Kinsman consistently sliced into Sera's lead to be within striking distance with two laps remaining.
As Sera took a defensive line through the final turn Kinsman appeared to make contact with the rear of Sera's kart setting up a drag race to the line, which Sera won by 0.021 seconds. Sera's win moved him to a record-equalling 15 National Championships alongside Australian karting icon John Pizarro. Mountjoy was third ahead of a hard charging drive by outgoing Champion Pierce Lehane.
"At this stage the win hasn't really sunk in yet, neither has the fact that I've matched John Pizarro on the all-time winner's list. Just to be mentioned in the same breath as the greatest Australian karting driver of all-time is just an amazing feeling," said Sera.
"I knew that Kinsman had the fastest kart towards the end and as a result I started putting too much pressure on myself and over drive a little bit, which caused me to make a few mistakes.
"In the end I was very fortunate to get the win. I'm very happy to walk away with another national title but it hasn't sunk in that I won it, it's more a relief than anything.
"At the moment I'm not appreciating what I have achieved. John Pizarro is a legend of the sport and to win as many national titles as he has is a huge honour."
Joining Sera in being crowned National Champion at the event was Michael Saller and James Abela who were victorious in the Rotax Heavy and Junior Rotax categories.
Saller's lights to flag victory added to the Australian Speedway Kart Title he won in 2012 while Abela's win was his first national crown.
Saller led home Lee Mitchener and Kel Treseder while Abela fended off a spirited challenge from Callum Walker, who was relegated to 51st position in qualifying due to a 'weaving' infringement, to claim the Junior win.
In the non-championship categories Treseder was victorious in the DD2 category while Daniel Richert won DD2 Masters and Kyle Angel proved too good in the Sodi Junior Rotax Trophy Class.