Dixon denies Power Baltimore pole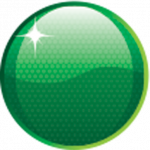 A last gasp effort from Scott Dixon saw him deny Will Power from taking pole position for the Indycar Grand Prix of Baltimore.
The Auckland ace barely made it into the Firestone Fast Six when Graham Rahal, who had been quicker, lost his two fastest laps for causing a red flag in the second qualifying session comprising the top 12 cars from Q1.
However, once into the Fast Six, it appeared Sonoma winner Power looked destined to start from pole only for Dixon to take that away from the Australian with a lap three hundredths of a second quicker.
Simon Pagenaud was third ahead of Justin Wilson, Josef Newgarden and Tristan Vautier while championship leader Helio Castroneves was seventh.
Arguably the biggest surprise of the session was Dario Franchitti's failure to progress to the second round leaving him in a lowly 15th on the grid. Reigning champion Ryan Hunter-Reay also failed to make it into the Fast Six and will start from eighth position.
Following the disappointment of Sonoma that saw Dixon lose a victory to Power, the former IndyCar champion was happy to banish the memories of last week with this pole position.
"It's good to bounce back after last week," said Dixon.
"We had a sensor failure in Q2, which almost knocked us out. Big thanks to Honda for figuring it out and fixing that in Q3."
Of his final flying lap of the day, Dixon said: "I actually made a few mistakes on that lap and we were still able to pull it out. It's a good place to start here at Baltimore. It's going to be a tight race."
While Power missed out on pole by a fraction of a second, the Penske man is expecting another tough fight on the streets of Baltimore tomorrow.
"It was a tough qualifying man, but we gave it everything we had in the Penske Chevy," said Power.
"Our chance to get pole really came the lap before our final lap but we just couldn't get there. It should be a good race.
"With the chicanes (after Turn 12), especially, there could be a lot of action and I expect it will be another good battle."
See below for the full qualifying result
| | | | | |
| --- | --- | --- | --- | --- |
| 1 | Scott Dixon | Ganassi/Honda | 1m18.0838s | |
| 2 | Will Power | Penske/Chevy | 1m18.1171s | 0.0333s |
| 3 | Simon Pagenaud | Schmidt/Honda | 1m18.4307s | 0.3469s |
| 4 | Justin Wilson | Coyne/Honda | 1m18.8698s | 0.7860s |
| 5 | Josef Newgarden | Fisher/Honda | 1m18.9022s | 0.8184s |
| 6 | Tristan Vautier | Schmidt/Honda | 1m19.0380s | 0.9542s |
| 7 | Helio Castroneves | Penske/Chevy | 1m19.0288s | Round 2 |
| 8 | Ryan Hunter-Reay | Andretti/Chevy | 1m19.0367s | Round 2 |
| 9 | Charlie Kimball | Ganassi/Honda | 1m19.0523s | Round 2 |
| 10 | Takuma Sato | Foyt/Honda | 1m19.2216s | Round 2 |
| 11 | James Hinchcliffe | Andretti/Chevy | 1m19.3182s | Round 2 |
| 12 | Graham Rahal | Rahal/Honda | 1m22.2045s | Round 2 |
| 13 | James Jakes | Rahal/Honda | 1m18.6398s | Group 1 |
| 14 | Luca Filippi | Herta/Honda | 1m19.1242s | Group 2 |
| 15 | Dario Franchitti | Ganassi/Honda | 1m18.6694s | Group 1 |
| 16 | Tony Kanaan | KV/Chevy | 1m19.3051s | Group 2 |
| 17 | Oriol Servia | Panther/Chevy | 1m18.8075s | Group 1 |
| 18 | Marco Andretti | Andretti/Chevy | 1m19.4738s | Group 2 |
| 19 | Simona de Silvestro | KV/Chevy | 1m18.9829s | Group 1 |
| 20 | Ed Carpenter | Carpenter/Chevy | 1m20.5694s | Group 2 |
| 21 | Sebastian Saavedra | Dragon/Chevy | 1m19.2440s | Group 1 |
| 22 | EJ Viso | Andretti/Chevy | | Group 2 |
| 23 | Stefan Wilson | Coyne/Honda | 1m20.1871s | Group 1 |
| 24 | Sebastien Bourdais | Dragon/Chevy | | Group 2 |
 See below for video highlights and reactions from the drivers