New IndyCar pit rules following Dixon incident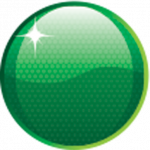 New pit lane rules have been introduced by Indycar for this weekend's Baltimore Grand Prix following the controversial pit lane incident which denied Scott Dixon victory at Sonoma.
The Auckland ace was on his way to victory at Sonoma last week when he received a drive-through penalty with 15 laps remaining for clipping a tire in the left hand of a member of Will Power's crew.
The incident occurred when Dixon's Honda left his pit directly behind Power's Penske Chevrolet. Power went on to win the race as a result of the penalty.
Dixon's Chip Ganassi team were incensed by the decision as they felt the Penske pit crew member had intentionally caused the incident.
As a reaction to the controversy Indycar officials has now introduced stricter guide lines regarding the placement of pit crew ahead of this weekend's race at Baltimore.
IndyCar has added point-of-reference "courtesy zones" to the outside edges of each pit box to aid in monitoring pit stop conduct. The courtesy zones are defined by 45-degree dotted lines as part of the painted pit boxes.
In addition, IndyCar added rule 7.9.17, which reinforces its pit stop code of conduct:Any participant who, in the opinion of the officials, positions a car, equipment, and/or personnel so as to create a hazard or disruption of the event or to interfere with the activities of another competitor may be penalized.
Dixon, who is now 39 points behind championship leader Helio Castroneves, admits his title shot has been made harder by the penalty and hope the incident won;t come back to haunt him as the title race in intensifies.
"It just makes it a little harder," Dixon told the Associated Press. "We would have been, I think, at that point within 4 points. Now we're 39 out with four races to go. We'll have to see how it goes. It's going to be a lot tighter than we would have liked to get it.
"I just hope it doesn't come to a situation where if we needed those points it would have a totally different story. But you can't take it back and you can't change anything, so you've just got to truck on and try to make the most of it."
Dixon was fourth fastest in Friday practice at Baltimore, slower only than pace-setters Tristan Vautier, Graham Rahal and Joseph Newgarden.
Will Power ended the day sixth fastest despite bringing out the red flags in the dying seconds with a trip into the Turn 9 barriers.