NASCAR Young Guns grab Atlanta headlines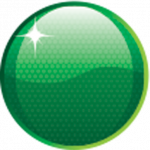 Ricky Stenhouse Jr. has scored his first career Sprint Cup Series pole position setting the fastest time for the AdvoCare 500 at Atlanta.
Carl Edwards held the provisional pole with a run of 29.330 seconds with a best speed of 304.200kmh (189.021 mph) before the 25-year-old emerged as the front-runner.
"We unloaded and weren't very good and we kept making changes and kept making big changes and got it to where it needed to be," said Stenhouse Jr.
"We've got two Roush Yates Fords on the front row and it takes a lot of horsepower to put a lap down like that here at Atlanta. We enjoy it and I'm looking forward to Sunday."
In other NASCAR news it was confirmed today that Kyle Larson will replace Juan Pablo Montoya (qualified third) in the Earnhardt Ganassi Racing's No. 42 car. Considered the next big thing, the 21-year-old has been one to watch in the Nationwide Series despite having just 29 starts to his name in the second-tier of NASCAR.
"I'd like to prove the people that don't think I'm ready for it wrong, and the guys who think I am ready, let them pump their chests out a little bit," said Larson.
"I've never let the pressure get to me, of running well or anything like that. I've always kind of sat back and raced and did the best I could. I think that's paid off for me in all the years I've been racing."
It's something of a controversial decision, given that a year ago Larson was preparing for just his second start in the Camping World Truck Series. The former dirt track stand-out is eighth in Nationwide points, with a best finish of second. He's yet to complete a full season in any national NASCAR series, and now he's been given a prime seat in the big time.
"We do feel that we need to continue Kyle Larson's growth, and putting him in a Cup car was the very next step," Chip Ganassi said.
"We're sure there are going to be growing pains. We think he's ready. And some of those growing pains will come whenever his first year in the series is. So I think it's a good opportunity. My expectations and advice to him would be to keep the car on the track and run laps."
Larson is expected to get a Sprint Cup Series start in the No.51, which is now owned by Turner Scott. That operation could also run Larson in limited Nationwide Series competition in 2014.
VIDEO: Larson joins the Big League

QUALIFYING: AdvoCare 500 – Atlanta
| | | | | | | | |
| --- | --- | --- | --- | --- | --- | --- | --- |
| POS  | Driver | Car # | Make | Sponsor | MPH | Best Time | Behind |
| 1 | Ricky Stenhouse Jr | 17 | Ford | Best Buy | 189.688 | 29.227 | Leader |
| 2 | Carl Edwards | 99 | Ford | Subway | 189.021 | 29.330 | –0.103 |
| 3 | Juan Pablo Montoya | 42 | Chevrolet | Target | 188.539 | 29.405 | –0.178 |
| 4 | Denny Hamlin | 11 | Toyota | Sport Clips | 188.533 | 29.406 | –0.179 |
| 5 | Jeff Gordon | 24 | Chevrolet | Drive To End Hunger | 188.053 | 29.481 | –0.254 |
| 6 | Matt Kenseth | 20 | Toyota | The Home Depot / Husky | 187.983 | 29.492 | –0.265 |
| 7 | Martin Truex Jr | 56 | Toyota | NAPA Auto Parts | 187.939 | 29.499 | –0.272 |
| 8 | Dale Earnhardt Jr | 88 | Chevrolet | National Guard 'Race to Achieve' | 187.519 | 29.565 | –0.338 |
| 9 | Kyle Busch | 18 | Toyota | M&M's | 187.487 | 29.570 | –0.343 |
| 10 | Jimmie Johnson | 48 | Chevrolet | Lowe's Dover White | 187.475 | 29.572 | –0.345 |
| 11 | Joey Logano | 22 | Ford | Shell-Pennzoil | 187.424 | 29.580 | –0.353 |
| 12 | Clint Bowyer | 15 | Toyota | TBA | 187.196 | 29.616 | –0.389 |
| 13 | AJ Allmendinger | 47 | Toyota | Scott Products | 187.007 | 29.646 | –0.419 |
| 14 | David Ragan | 34 | Ford | Racetrac Hot Boiled Peanuts By Peanut Patch | 186.931 | 29.658 | –0.431 |
| 15 | Jamie McMurray | 1 | Chevrolet | Bad Boy Buggies | 186.736 | 29.689 | –0.462 |
| 16 | Paul Menard | 27 | Chevrolet | Menards / Moen | 186.673 | 29.699 | –0.472 |
| 17 | Ryan Newman | 39 | Chevrolet | Aspen Dental | 186.579 | 29.714 | –0.487 |
| 18 | Kasey Kahne | 5 | Chevrolet | Farmers Insurance | 186.547 | 29.719 | –0.492 |
| 19 | Casey Mears | 13 | Ford | GEICO | 186.472 | 29.731 | –0.504 |
| 20 | Marcos Ambrose | 9 | Ford | DeWalt | 186.290 | 29.760 | –0.533 |
| 21 | Danica Patrick | 10 | Chevrolet | GoDaddy.com | 186.109 | 29.789 | –0.562 |
| 22 | Brian Vickers | 55 | Toyota | Aaron's Dream Machine | 185.859 | 29.829 | –0.602 |
| 23 | Brad Keselowski | 2 | Ford | Miller Lite | 185.722 | 29.851 | –0.624 |
| 24 | Greg Biffle | 16 | Ford | 3M | 185.592 | 29.872 | –0.645 |
| 25 | David Stremme | 30 | Toyota | Widow Wax-Lean1 | 185.399 | 29.903 | –0.676 |
| 26 | Austin Dillon | 33 | Chevrolet | AdvoCare | 185.331 | 29.914 | –0.687 |
| 27 | Mark Martin | 14 | Chevrolet | Bass Pro Shops / Mobil 1 | 185.238 | 29.929 | –0.702 |
| 28 | Jeff Burton | 31 | Chevrolet | Caterpillar | 185.065 | 29.957 | –0.730 |
| 29 | Aric Almirola | 43 | Ford | Smithfield | 184.886 | 29.986 | –0.759 |
| 30 | Kevin Harvick | 29 | Chevrolet | Jimmy John's | 184.732 | 30.011 | –0.784 |
| 31 | David Gilliland | 38 | Ford | Long John Silver's | 184.523 | 30.045 | –0.818 |
| 32 | Kurt Busch | 78 | Chevrolet | Furniture Row-Beautyrest | 184.499 | 30.049 | –0.822 |
| 33 | Josh Wise | 35 | Ford | MDS Systems | 184.358 | 30.072 | –0.845 |
| 34 | David Reutimann | 83 | Toyota | Burger King / Dr. Pepper | 183.728 | 30.175 | –0.948 |
| 35 | Scott Speed | 95 | Ford | Leavine Family Racing | 182.747 | 30.337 | –1.110 |
| 36 | Dave Blaney | 7 | Chevrolet | Sany | 182.416 | 30.392 | –1.165 |
| 37 | Travis Kvapil | 93 | Toyota | Burger King / Dr. Pepper | 182.213 | 30.426 | –1.199 |
| 38 | Mike Bliss | 51 | Chevrolet | Phoenix Construction | 181.932 | 30.473 | –1.246 |
| 39 | Landon Cassill | 40 | Chevrolet | Hillman Racing | 181.473 | 30.550 | –1.323 |
| 40 | Joe Nemechek | 87 | Toyota | TBA | 181.218 | 30.593 | –1.366 |
| 41 | Timmy Hill | 32 | Ford | U.S. Chrome | 179.633 | 30.863 | –1.636 |
| 42 | J.J. Yeley | 36 | Chevrolet | United Mining Equipment | 178.873 | 30.994 | –1.767 |
| 43 | Michael McDowell | 98 | Ford | Phil Parsons Racing | | | Leader |