Taylor to keep things in 'Czech' at Barum Rally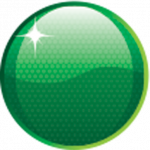 Molly Taylor's drive towards the inaugural European Rally Championship Ladies Trophy will see her take on the stages outside Zlin in the Czech Republic this weekend.
After retirements in Portugal and Belgium, Taylor and co-driver Seb Marshall brought their Citroen DS3 R3T home in Romania and scored valuable points.
The Barum Rally is the eighth stop of the season and will be another event which Taylor will be a rookie on. However, Taylor has refocussed her approach on ensuring she builds her speed throughout events and ensuring she makes it through to the finish.
"I face the Barum Rally in a far calmer manner but with the utmost determination," said Taylor.
"I know this event will be extremely challenging from a technical standpoint due to the particular roads. It is clear that having never done this event I will have to drive with great care, in this case the goal is to finish the race.
"Pier Liberali, my manager, always tells me that to win you first need to get to the end of each rally, often without taking risks. For a driver, not being able to push a maximum is sometimes frustrating, but I share the concept and understand the commitment and efforts of United Business to help me achieve the best possible result.
"In saying that, Seb and I will give it our all. I owe it to the team, to United Business and to all those who this year are allowing me to take part in the European Championship".
Taylor had a shakedown run ahead of the event, describing the roads to be similar to what she has experienced in Ireland where she has competed on a number of occasions.
 VIDEO from the pre-event test