Honda withdraws from Australian Rally Championship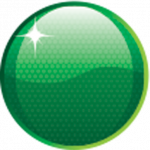 Honda's reign at the top of the Australian Rally Championship will come to the end with the Japanese car maker confirming it will not contest the ARC from 2014.
After four years in Australia with both the Civic Type R and Jazz models, which has included championships for driver Eli Evans and a teams' title, Honda will not continue its official partnership with the Evans Motorsport team.
"We are extremely proud of what we have achieved over the past four years," said Honda Australia Director Mr. Stephen Collins.
"Our partnership with the Evans Motorsport team and the entire rally community has been an amazing experience and we hope the competition will continue to flourish."
Honda's first taste of rallying in Australia was back in 2008, when British rally driver Guy Wilks and co-driver Phil Pugh competed in two rounds of the ARC in a purpose-built Civic Type R. The first full year of competition saw Evans battle it out in the naturally aspirated, two-wheel drive Honda amongst a field of four-wheel drive turbo-charged cars.
"This embodies our challenging spirit," Mr. Collins said.
"Since then, we have shared podiums, broken a record and of course won an ARC championship, a huge achievement in any form of motorsport."
More recently, Evans along with long-time co-driver Glen Weston toppled the late Possum Bourne's record of the most consecutive rally wins, with nine wins from nine starts.
"This is a moment that Honda Australia and Evans Motorsport will always share and we hope the record stands for a very long time," Mr. Collins said.
Over the last four years, Honda has been the only manufacturer backing a team in the ARC until this year. The 2013 season saw the change to a two-wheel drive competition. While Honda will no longer race in the ARC, it is still committed to motorsport and will return to Formula One in 2015.
Honda Australia's Rallying Achievements
2010
Entered a Civic Type R with driver Eli Evans and co-driver Glen Weston
Finished third outright in Heat Two and placed fourth overall in the Scouts Rally S.A.
Evans received Kumho Future Champions award
Placed third outright and first in the two-wheel drive category at the International Rally of QLD
Took out the two-wheel drive category of the championship
2011
Placed third outright in the Scouts Rally S.A.
Placed second overall in the two wheel-drive championship
Announced plans to race two Honda Jazz in the 2012 ARC
2012
Announced a two driver combination of Mark Pedder and Claire Ryan to join Evans and Weston in two G2 Honda Jazz
Evans and Weston take out each round of the season
The team takes 1-2 in overall championship, with Evans and Weston first outright, Pedder and Ryan second outright
2013
Evans and Weston break the late Possum Bourne's long-standing record of the most consecutive round wins by winning nine from nine starts