Formula 5000 Cup ready for Sydney kick-off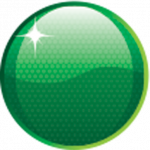 The historic Formula 5000 class will return to action at the Muscle Car Masters this weekend as its 2013/14 Australia Cup Series kicks off.
Four New Zealand-based cars will join 10 locals in the Sydney Motorsport Park field, with veteran Ken Smith (Lola T332), Clark Proctor (March 73A), Andrew Higgins (Lola T400) and Tim Rush (McLaren M22) all making the journey.
The visitors will leave their cars in Australia to contest the second round at the V8 Supercars' Sandown 500 meeting two weeks later, before returning home for the opening round of their domestic series.
Those holding up Australian honour in Sydney will include Richard Davison (Lola T332), the father of current V8 Supercars stars Will and Alex, and former Carrera Cup driver Tom Tweedie (Chevron B24/28).
Gibson Freight and its enthusiastic owner Bill Gibson is looking after the imported cars.
"Our involvement with Formula 5000 goes way back to the Tasman series, with John Cannon, John Goss, and so on," noted Gibson.
"I've always loved Formula 5000. It is spectacular and I'm pleased to be involved."
The Australia Cup will return to Sandown for a second visit as part of the venue's historic meeting in November, while March's Phillip Island Classic and Australian Grand Prix are slated to conclude the season.
The Formula 5000 legend was forged in Australia during the early 1970s, where the Tasman Series was run to the 5.0 litre V8 regulations for five years.
New Zealand has since led the way in the local historic Formula 5000 community over the last decade, with an Australian association, Formula 5000 Australia, subsequently formed two years ago.
The Muscle Car Masters will also feature races for the the Touring Car Masters, Heritage Touring Cars (Group A/C), Group N touring cars and Group S sportscars.