Kurt Busch to join Stewart-Haas Racing from 2014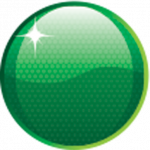 2004 NASCAR Sprint Cup Champion Kurt Busch has been confirmed in a star studded four-car team at Stewart-Haas Racing from 2014.
Busch will join incumbents Tony Stewart and Danica Patrick, plus will race alongside fellow star Kevin Harvick, who is moving from Richards Childress Racing. It's a line-up that features four Sprint Cup championships, 36 poles and 93 wins
Busch is highly regarded in NASCAR circles for his driving ability, but his temper has seen him lose rides at Roush-Fenway and then Penske Racing. This year he has been fulltime with Furniture Row Racing scoring pole positions and is fighting to get into the Chase for the Cup over the next two weeks at Atlanta and Richmond.
"Stewart-Haas Racing has proven itself to be a very competitive race team. Every team wants to win, but the preparation and resources Gene Haas and Tony Stewart and everyone at SHR put into their race cars each and every week is incredible," said Busch.
"This is the kind of situation every driver wants to be in, and I'm grateful to Gene Haas and Haas Automation for providing me this opportunity. I didn't think anyone wanted to win as much as me until I met Gene Haas."
Busch's entry in 2014 will be backed by team co-owner Gene Haas and his Haas Automation Company, the largest CNC machine tool builder in the western world.
"Kurt Busch is a premier talent, one who gives you the opportunity to win races every week and contend for a championship every year," Haas said.
"When he became available, we seized the opportunity to make him a part of Stewart-Haas Racing. This is an organization built on winning, and Haas Automation is a company built on performance. Kurt embodies each of those qualities, and it's why we're investing in his abilities."
The move from three to four cars is set to be an expensive exercise, not only with drivers, but also crew and an expansion to the race shop with an extra 43,000-square metre facility to be constructed to house research and development, a state-of-the-art pit fitness and training centre, and multipurpose space for SHR partners.
In another NASCAR News Martin Truex Jr. will race this weekend at Atlanta despite suffering a broken right wrist in a crash at last weekend's IRWIN Tools Night Race at Bristol Motor Speedway.
An MRI confirmed a scaphoid fracture and sprain to his right wrist. Truex will race with a special cast that will enable him to grip the steering wheel and drive.