National Formula Ford Championship to be axed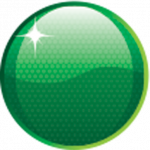 The Australian Formula Ford Championship will be discontinued at the end of the current season, the Confederation of Australian Motor Sport has announced.
In a statement, CAMS cited the withdrawal of funding from Ford as the primary reason for the class's eventual demise at national level.
State level Formula Ford championships are set to continue, while an annual national festival is being assessed.
National Formula Ford competition began in Australia in 1970, with the class graduating to CAMS championship status in 1993.
"As much as CAMS would like to see a thriving national Formula Ford competition, this has been and will be difficult to achieve," said CAMS chief executive Eugene Arocca.
"We agreed to run the category in 2013 when the category manager at the time was not able to continue doing so due to financial pressures – primarily a result of the withdrawal of important funding from the manufacturer.
"Those pressures have not eased and despite careful management of the category this year by CAMS, we simply cannot justify the time and money it will take to continue doing so beyond 2013."
Three of the seven rounds that make up the 2013 championship are still to be run on the Gold Coast (October 25-27), Phillip Island (November 23-24) and Homebush (December 6-8).
Anton De Pasquale leads the standings following a sweep of all three Winton races at the weekend, while Macauley Jones is just eight points adrift.
See below for the national Ford Ford honour roll
| | | |
| --- | --- | --- |
| Year | Winner | Car |
| 1970 | Richard Knight | Elfin 600 FF |
| 1971 | Larry Perkins | Elfin 600 FF |
| 1972 | Bob Skelton | Bowin P4A |
| 1973 | John Leffler | Bowin P6F |
| 1974 | Terry Perkins | Elfin 620B |
| 1975 | Paul Bernasconi | Mawer |
| 1976 | Richard Carter | Birrana F73 |
| 1977 | John Smith | Bowin P4A |
| 1978 | John Wright | Bowin P4A |
| 1979 | Russell Norden | Mawer |
| 1980 | Stephen Brook | Lola T440 |
| 1981 | Phillip Revell | Lola T440 |
| 1982 | Jeff Summers | Elfin 620B |
| 1983 | Bruce Connolly | Galloway |
| 1984 | Ron Barnacle | Royale RP31 |
| 1985 | Tomas Mezera | Reynard FF83 [6] |
| 1986 | Warwick Rooklyn | Elwyn 003 |
| 1987 | Peter Verheyen | Van Diemen RF86 |
| 1988 | David Roberts | Van Diemen RF87 |
| 1989 | Mark Larkham | Van Diemen RF89 |
| 1990 | Russell Ingall | Van Diemen RF90 |
| 1991 | Troy Dunstan | Van Diemen RF91 |
| 1992 | Cameron McConville | Van Diemen RF92 |
| 1993 | Craig Lowndes | Van Diemen RF93 |
| 1994 | Steven Richards | Van Diemen RF94 |
| 1995 | Jason Bright | Van Diemen RF95 |
| 1996 | David Besnard | Van Diemen RF96 |
| 1997 | Garth Tander | Van Diemen RF95 |
| 1998 | Adam Macrow | Spectrum 06 |
| 1999 | Greg Ritter | Mygale SJ98 |
| 2000 | Luke Youlden | Mygale SJ2000 |
| 2001 | Will Davison | Van Diemen RF01 |
| 2002 | Jamie Whincup | Van Diemen RF01 |
| 2003 | Neil McFadyen | Stealth Van Diemen RF94 |
| 2004 | David Reynolds | Van Diemen RF04 |
| 2005 | Daniel Elliott | Van Diemen RF05 |
| 2006 | John Martin | Spectrum 011 |
| 2007 | Tim Blanchard | Mygale SJ07A |
| 2008 | Paul Laskazeski | Spectrum 011b |
| 2009 | Nick Percat | Mygale SJ07A |
| 2010 | Chaz Mostert | Spectrum 012 |
| 2011 | Cameron Waters | Mygale SJ10A |
| 2012 | Jack LeBrocq | Mygale SJ12A |