Predictor: Courtney dominates Winton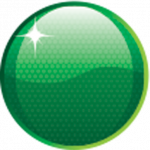 More than two years since his last victory, James Courtney proved the pick of the weekend at Winton, scoring more points than any other driver.
In the Castrol EDGE V8 Predictor standings DaveTE50 maintained their lead at the top of the standings with a total of 355 points. TyTek Race Engineering is a not too distant second on 331 points with the UK's Tafs'R'Us hot on their heels sitting at 330 points.
The weekly prize winner for Round 9 of the V8 Supercar Championship at Winton however, was Jimmy Bailey Racing who scored a respectable 60 points for the round with a prediction accuracy of 52%.
Among the Experts the Speedcafe.com Team took out the round amassing 37 points with 32% accuracy which catapaulted us right back into the lead. The battle at the top is now a close fight between Oliver Gavin (2012 American Le Mans Series GT Champion) and the Speedcafe.com Team with just six points separating the two.
Not far behind, and only 11 points behind the Expert leaders, is Wallabies superstar James O'Connor, with Russell Ingall (V8 Supercars champion) backing up the field after an unfruitful round.
With the silly season fast approaching, it's not too late to join in on the action. There are still five events left in the V8 Supercar Championship series with plenty of awesome prizes on offer including Castrol merchandise packs and the fantastic major prize of the ultimate Castrol Edge V8 experience which is a  trip for two to the 2014 Clipsal 500 – including a hot lap of the track.
CLICK HERE to see how you've fared so far or to sign up for your chance to win this money can't buy experience.
Weekend points
| | | | | |
| --- | --- | --- | --- | --- |
| 1 | COURTNEY, James | 260 | | |
| 2 | WINTERBOTTOM, Mark | 216 | | |
| 2 | COULTHARD, Fabian | 216 | | |
| 3 | MOFFAT, James | 208 | | |
| 4 | DAVISON, Will | 200 | | |
| 5 | VAN GISBERGEN, Shane | 192 | | |
| 6 | REYNOLDS, David | 184 | | |
| 7 | BRIGHT, Jason | 178 | | |
| 8 | MOSTERT, Chaz | 168 | | |
| 9 | TANDER, Garth | 164 | | |
| 10 | D'ALBERTO, Tony | 156 | | |
| 11 | MCLAUGHLIN, Scott | 130 | | |
| 12 | LOWNDES, Craig | 126 | | |
| 13 | DAVISON, Alex | 120 | | |
| 14 | WALL, David | 110 | | |
| 15 | ENGEL, Maro | 102 | | |
| 16 | BLANCHARD, Tim | 100 | | |
| 17 | SLADE, Tim | 98 | | |
| 18 | FIORE, Dean | 96 | | |
| 19 | CARUSO, Michael | 92 | | |
| 20 | PYE, Scott | 86 | | |
| 21 | PREMAT, Alexandre | 84 | | |
| 22 | HOLDSWORTH, Lee | 78 | | |
| 22 | WEBB, Jonathon | 78 | | |
| 23 | KELLY, Rick | 68 | | |
| 24 | KELLY, Todd | 64 | | |
| 25 | INGALL, Russell | 56 | | |
| 26 | WHINCUP, Jamie | 44 | | |
| | | | | |
| --- | --- | --- | --- | --- |
| | | | | |
| POLE POSITION | COURTNEY, James andBRIGHT, Jason andWHINCUP, Jamie | | | |
| FASTEST LAP | VAN GISBERGEN, Shane and BRIGHT, Jason andTANDER, Garth | | | |
| RACE WINNER | COURTNEY, James andWINTERBOTTOM, Mark andMOFFAT, James | | | |
Global leaderboard
| | | | | | | |
| --- | --- | --- | --- | --- | --- | --- |
| RANK | | | TEAM NAME | | POINTS | |
| 1 | | * | | | 355 | |
| 2 | 2 | * | | | 331 | |
| 3 | | * | | | 330 | |
| 4 | 13 | * | | | 328 | |
| 5 | 18 | * | | | 327 | |
| 6 | | * | | | 325 | |
| 7 | 40 | * | | | 324 | |
| 8 | 1 | * | | | 323 | |
| 9 | 7 | * | | | 323 | |
| 10 | 5 | * | | | 322 | |
| 11 | 2 | * | | | 322 | |
| 12 | | * | | | 320 | |
| 13 | 16 | * | | | 317 | |
| 14 | 3 | * | | | 317 | |
| 15 | 5 | * | | | 316 | |
| 16 | 29 | * | | | 314 | |
| 17 | 18 | * | | | 313 | |
| 18 | 7 | * | | | 312 | |
| 19 | 39 | * | | | 310 | |
| 20 | 4 | * | | | 309 | |
Expert leaderboard
| | | | | | | |
| --- | --- | --- | --- | --- | --- | --- |
| RANK | | | TEAM NAME | | POINTS | |
| 1 | 2 | * | | | 269 | |
| 2 | 1 | * | | | 263 | |
| 3 | 1 | * | | | 257 | |
| 4 | | * | | | 134 | |