Power ends winless streak amid drama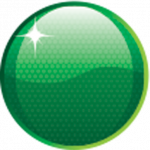 A drive through penalty for Scott Dixon handed Will Power his first IndyCar win since April 2012 in a chaotic race at California's Sonoma Infineon Raceway.
Chip Ganassi's Kiwi star was on course to secure his fourth victory in five races but an incident involving Dixon's car and Power's pit crew prompted a drive through penalty with 15 laps remaining.
Three of Power's pit crew were injured when Dixon's car clipped a wheel held by a Penske tyreman which saw him flung into two other members of the pit crew.
Dixon's Chip Ganassi team were incensed by the decision as they felt the Penske pit crew had intentionally caused the incident.
"The guy turned his back and carried the tire into Dixon's side," Chip Ganassi Racing team manager Mike Hull told the Associated Press.
"He walked into us, so if that sets the precedent, in the next race, that means somebody can walk into us with a tire in their hand."
This gave Power the victory, his third in four years at the venue, from Justin Wilson and pole man Dario Franchitti. Dixon finished in a lowly 15th position.
Post-race, Power was having none of the controversy.
"It reminds me of so many things that's happened to us in the last three years, so we'll take it," he said.
"I would be very surprised (if it was intentional). I haven't seen it, (but) it's not even worth commenting on."
The race was a stop–start affair from the off with Charlie Kimball bringing out the first of the day's seven cautions on the first lap following contact with Helio Castroneves.
The Turn 7 hairpin caught out a clutch of drivers, including Wilson and Simona de Silvestro.
Franchitti led until the first round of stops, with his Ganassi team-mate Dixon subsequently showing superior pace on fresh rubber – the two eventually swapping positions on lap 21.
Dixon and Power dropped back to second and fourth respectively during the second pitstop phase, falling behind the out-of-sync pairing of James Hinchcliffe and Justin Wilson, who had utilised the earlier caution periods to embark on alternative strategies to the rest of the field.
With Hinchcliffe and Wilson pitting, the battle for the lead resumed, with a final showdown seemingly set to take place after the final stops, where it would all go wrong for Dixon.
Amid the controversy, Power was free to romp home to his third Infineon Raceway win, while Wilson's differing strategy paid off as the Briton finished a well-deserved second. The top five was completed by Franchitti, Marco Andretti and Simon Pagenaud.
Power's countryman Ryan Briscoe and James Davison came home as the last of the lead lap runners in 17th and 18th respectively.
Davison had been denied a strong finish thanks to a tangle with Sebastian Saavedra in the closing stages.
Castroneves has now extended his lead in the championship to 39 points as a result of Dixon's 15th place finish.
Indycar returns to action this weekend for the Grand Prix of Baltimore.
 See below for the Sonoma result
| | | | |
| --- | --- | --- | --- |
| 1 | Will Power | Penske/Chevrolet | 2h20m46.8226s |
| 2 | Justin Wilson | Coyne/Honda | 1.1930s |
| 3 | Dario Franchitti | Ganassi/Honda | 3.4036s |
| 4 | Marco Andretti | Andretti/Chevrolet | 4.1266s |
| 5 | Simon Pagenaud | Schmidt/Honda | 4.7042s |
| 6 | Ryan Hunter-Reay | Andretti/Chevrolet | 5.1074s |
| 7 | Helio Castroneves | Penske/Chevrolet | 8.5383s |
| 8 | James Hinchcliffe | Andretti/Chevrolet | 9.0231s |
| 9 | Simon de Silvestro | KV/Chevrolet | 9.2858s |
| 10 | Sebastien Bourdais | Dragon/Chevrolet | 11.2082s |
| 11 | Graham Rahal | Rahal/Honda | 12.0359s |
| 12 | Tristan Vautier | Schmidt/Honda | 15.1056s |
| 13 | Tony Kanaan | KV/Chevrolet | 17.7606s |
| 14 | EJ Viso | Andretti/Chevrolet | 18.5207s |
| 15 | Scott Dixon | Ganassi/Honda | 20.2165s |
| 16 | JR Hildebrand | Herta/Honda | 20.7611s |
| 17 | Ryan Briscoe | Panther/Chevrolet | 29.4788s |
| 18 | James Davison | Coyne/Honda | 43.7768s |
| 19 | Ed Carpenter | Carpenter/Chevrolet | 1 lap |
| 20 | Charlie Kimball | Ganassi/Honda | 2 laps |
| DNF | Sebastian Saavedra | Dragon/Chevrolet | 81 laps |
| DNF | Lucas Luhr | Fisher/Honda | 81 laps |
| DNF | Takuma Sato | Foyt/Honda | 67 laps |
| DNF | Josef Newgarden | Fisher/Honda | 56 laps |
| DNF | James Jakes | Rahal/Honda | 28 laps |
See below for the updated points standings 
| | | |
| --- | --- | --- |
| Rank | Driver | Points |
| 1 | Helio Castroneves | 479 |
| 2 | Scott Dixon | 440 |
| 3 | Ryan Hunter-Reay | 417 |
| 4 | Marco Andretti | 409 |
| 5 | Simon Pagenaud | 380 |
| 6 | Dario Franchitti | 379 |
| 7 | Justin Wilson | 361 |
| 8 | Will Power | 356 |
| 9 | James Hinchcliffe | 350 |
| 10 | Charlie Kimball | 335 |
| 11 | Tony Kanaan | 331 |
| 12 | E.J. Viso | 287 |
| 13 | Takuma Sato | 272 |
| 14 | Ed Carpenter | 261 |
| 14 | Sebastien Bourdais | 261 |
| 16 | Graham Rahal | 252 |
| 17 | Josef Newgarden | 251 |
| 18 | Simona de Silvestro | 248 |
| 19 | James Jakes | 237 |
| 20 | Tristan Vautier | 210 |
| 21 | Sebastian Saavedra | 172 |
| 22 | Oriol Servia | 167 |
| 23 | Alex Tagliani | 163 |
| 24 | Mike Conway | 149 |
| 25 | Ryan Briscoe | 100 |
| 26 | J.R. Hildebrand | 93 |
| 27 | Ana Beatriz | 72 |
| 28 | Carlos Munoz | 67 |
| 29 | A.J. Allmendinger | 65 |
| 30 | Pippa Mann | 29 |
| 31 | James Davison | 27 |
| 32 | Luca Filippi | 14 |
| 33 | Conor Daly | 11 |
| 34 | Townsend Bell | 10 |
| 35 | Buddy Lazier | 8 |
See below for video of the pit incident