Wood takes breakthrough Dunlop round win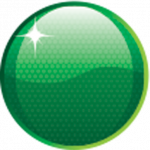 A second place behind Jack Perkins in Race 3 was enough to secure Dale Wood a long overdue maiden Dunlop Series round win.
Starting the Winton finale from pole thanks to the aggregate points grid, Wood lost the start to fellow front-row man Perkins and spent all 12 laps tucked in behind the Eggleston Holden.
The result, which further extends Wood's points lead, comes at the same circuit that the MW Motorsport driver scored his first Dunlop Series race win in 2012.
Perkins took the second step of the overall podium, with Andrew Jones third in both the race and the round.
Matt Stone Racing duo Ashley Walsh and George Miedecke saw the chequered flag in fourth and fifth respectively ahead of Luke Youlden, Drew Russell, Nick McBride, Steve Owen and Paul Morris.
Owen was arguably man of the match having charged through from 27th on the grid.
Casey Stoner was also on the move, cutting his way from 30th to finish 16th.
While the race was free from Safety Car periods, the start was typically wild.
A four-wide squeeze between Miedecke, Drew Russell, Cameron Waters and Geoff Emery saw both Waters and Emery head for the grass at Turn 1.
Emery rejoined sideways at Turn 2 as the field streamed by, although unlike the V8 Supercars Championship race earlier in the afternoon, no further carnage ensued.
Garry Jacobson and Josh Kean did manage to find trouble at the following corner, however, with Jacobson's Ford dispatched into the Turn 3 gravel after contact.
Wood now leads the standings by 162 points over Ash Walsh with 600 still available across the Bathurst and Sydney weekends.
See below for the full Race 3 result
| | | | | | |
| --- | --- | --- | --- | --- | --- |
| 1 | Eggleston Motorsport | Jack Perkins | Holden Commodore VE | 12 | 17:15.35 |
| 2 | GB Galvanizing/Wilson Security | Dale Wood | Ford Falcon FG | 12 | 17:15.87 |
| 3 | Wilson Security Racing | Andrew Jones | Holden Commodore VE2 | 12 | 17:18.66 |
| 4 | Infants Friend | Ashley Walsh | Ford Falcon FG | 12 | 17:21.58 |
| 5 | I Seek | George Miedecke | Ford Falcon FG | 12 | 17:22.19 |
| 6 | Think Holden Racing | Luke Youlden | Holden Commodore VE2 | 12 | 17:24.20 |
| 7 | Go Karts Go | Drew Russell | Ford Falcon FG | 12 | 17:27.84 |
| 8 | Tony Dlberto Racing | Nick McBride | Ford Falcon FG | 12 | 17:28.97 |
| 9 | Sherrin Rentals/MWM | Steve Owen | Ford Falson FG | 12 | 17:33.52 |
| 10 | Sargent Security | Paul Morris | Holden Commodore VE2 | 12 | 17:35.76 |
| 11 | Linde Material Handling | Cameron Waters | Holden Commodore VE2 | 12 | 17:36.43 |
| 12 | Ozstaff Racing | Daniel Gaunt | Ford Falcon FG | 12 | 17:36.83 |
| 13 | Finance Ezi Racing | Josh Hunter | Ford Falocon FG | 12 | 17:38.12 |
| 14 | Icebreak Racing | Chris Pither | Holden Commodore VE2 | 12 | 17:39.10 |
| 15 | Arvo Racing/Image Racing | Taz Douglas | Ford Falcon FG | 12 | 17:39.56 |
| 16 | Triple Eight Race Engineering | Casey Stoner | Holden Commodore VE2 | 12 | 17:39.86 |
| 17 | Finance Ezi Racing | Andre Heimgartner | Ford Falcon FG | 12 | 17:40.24 |
| 18 | Rodney Jane Racing/Sonic | Rodney Jane | Ford Falcon FG | 12 | 17:42.26 |
| 19 | Miraflores Estate/MWM | Morgan Haber | Ford Falcon FG | 12 | 17:42.50 |
| 20 | Blackchrome Sports & Workwear | Sam Walter | Holden Commodore VE2 | 12 | 17:42.97 |
| 21 | Rev Trans WA | Brett Hobson | Holden Commodore VE2 | 12 | 17:46.01 |
| 22 | R&J Batteries/NDD | Geoff Emery | Holden Commodore VE2 | 12 | 17:46.51 |
| 23 | CEG Rentals/Go Karts Go | Aaren Russell | Ford Falcon FG | 12 | 17:46.84 |
| 24 | Formula Tech/Interquip Racing | Brett Stewart | Holden Commodore VE | 12 | 17:55.42 |
| 25 | Warrin Mining Volvo Constructi | Adam Wallis | Holden Commodore VE | 12 | 17:56.71 |
| 26 | Rodney Jane Racing/Sonic | Gary Jacobson | Ford Falcon FG | 12 | 18:06.74 |
| 27 | Poll Performance | Jim Pollicina | Holden Commodore VE | 12 | 18:09.57 |
| 28 | Resi Home Loans | Aaron McGill | Holden Commodore VE2 | 12 | 18:11.21 |
| 29 | Pacific Hoists – Hitachi | Nandi Kiss | Holden Commodore VE | 12 | 18:20.57 |
| 30 | Marque Management | Ant Pedersen | Holden Commodore VE2 | 11 | 17:50.85 |
| DNF | Gulf Western Oil | Michael Hector | Ford Falcon FG | 10 | 15:01.97 |
| DNF | Alphabet Financial Services | Josh Kean | Holden Commodore VE2 | | |
| DNF | Action Racing | Marcus Zukanovic | Holden Commodore VE | | |
 See below for the updated points standings
| | | |
| --- | --- | --- |
| 1 | Dale Wood | 1310 |
| 2 | Ashley Walsh | 1148 |
| 3 | Andrew Jones | 987 |
| 4 | Daniel Gaunt | 943 |
| 5 | George Miedecke | 898 |
| 6 | Jack Perkins | 888 |
| 7 | Drew Russell | 781 |
| 8 | Steve Owen | 727 |
| 9 | Aaren Russell | 726 |
| 10 | Paul Morris | 673 |
| 11 | Taz Douglas | 672 |
| 12 | Cameron Waters | 659 |
| 13 | Kristian Lindbom | 650 |
| 14 | Geoff Emery | 584 |
| 15 | Gary Jacobson | 540 |
| 16 | Nick McBride | 524 |
| 17 | Rodney Jane | 510 |
| 18 | Casey Stoner | 467 |
| 19 | Andre Heimgartner | 464 |
| 20 | Josh Hunter | 455 |
| 21 | Chris Pither | 454 |
| 22 | Marcus Zukanovic | 443 |
| 23 | Morgan Haber | 395 |
| 24 | Sam Walter | 372 |
| 25 | Brett Stewart | 324 |
| 26 | Chaz Mostert | 288 |
| 27 | Michael Hector | 280 |
| 28 | Aaron McGill | 271 |
| 29 | Jim Pollicina | 243 |
| 30 | Adam Wallis | 222 |
| 31 | Luke Youlden | 196 |
| 32 | Aaron Tebb | 144 |
| 33 | Nandi Kiss | 139 |
| 34 | Jay Verdnik | 117 |
| 35 | Justin Garioch | 84 |
| 36 | Chris Alajajian | 81 |
| 37 | Ant Pedersen | 79 |
| 38 | Josh Kean | 65 |
| 39 | Brett Hobson | 47 |