Patrizi scores Carrera Cup at Winton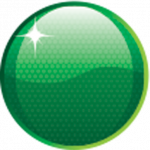 Michael Patrizi has scored his first overall win in the Porsche Carrera Cup Australia since 2011 with victory at Winton.
After taking the first race yesterday, Patrizi rounded out the weekend with second place behind Shea Davies in this morning's race and then completed the event with third place behind Nick Percat and Craig Baird in the final 14-lap hit out of the round.
All three races in the Carrera Cup featured plenty of action. In this morning's race Patrizi got the jump off the start, but an early Safety Car brought Davies into contention and he took the lead after the race went green. Davies pulled away to score his first win in the Porsche Series.
In the final race of the weekend Davies and Steve Richards squeezed into the first turn off the start with Richards spinning. Davies dropped back as Percat and Baird took up the advantage. Patrizi settled into third, fully aware of the overall situation and he maintained that position through to the finish.
After scoring pole ahead of the first race, Percat took the chequered flag in Race #3 and finished second overall for the weekend despite an off-road excursion in the first race after contact.
"We did what we had to do to win, but we're not fast enough," said Patrizi.
"We'll keep pushing and arrive at Bathurst as strong as ever. I don't know what we're missing but we'll all working hard to try to find it. I'm sure we'll get back there.
"I've always been quick at Bathurst. We'll see what happens there next round, but hopefully I can win like I did last time. That's the plan.
"This is what we come racing for. We come racing to win, and that's what we've done here this weekend."
Damien Flack completed a consistent weekend with first in the Elite class in both of Sunday's races to take the category for the weekend.