Crutchlow leads qualifying upset at Brno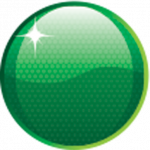 Cal Crutchlow and Alvaro Bautista upstaged the big guns in qualifying for the Czech MotoGP at Brno.
Crutchlow's second career pole position came in convincing style, with the Tech 3 Yamaha resetting Jorge Lorenzo's qualifying lap record from 2012.
Bautista, riding a Gresini Honda, managed to get within 0.23s of the Briton in second, while Marc Marquez completes the front row.
"It has not been an easy weekend while we have been working on improving the bike, but in every session we have progressed and got faster," said Crutchlow afterward.
"I felt really good on that lap and to set the circuit best lap is a great achievement for the whole team to be proud of."
Other fancied runners Dani Pedrosa and Jorge Lorenzo managed fourth and fifth respectively, while sixth for Bradley Smith cemented a strong day for Tech 3.
Valentino Rossi will line-up seventh, with the nine-time world champion complaining of too much wheel-spin from his Yamaha.