Tyre failures under the spotlight at Spa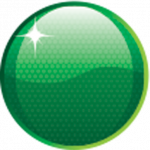 Sebastian Vettel led a Red Bull one-two at the end of Friday practice at Spa, but it was again Pirelli's tyres that had the paddock talking.
Vettel and fellow former world champion, Fernando Alonso, both endured tyre failures during the afternoon, prompting fears of a repeat of the British Grand Prix's spate of problems.
Pirelli blamed both Friday issues at Spa on debris cutting the tyres, emphatically denying that another epidemic could be in store.
The drivers, however, have collectively asked FIA technical delegate Charlie Whiting to investigate the matter and provide a guarantee that  there is not a fundamental safety issue.
"We need answers and 'debris' is not the answer," said Mark Webber.
On track, Webber had been second fastest to team-mate Vettel, lapping just 0.06s shy of his team-mate after appearing to run with a higher downforce rear wing.
The Lotus entries of Romain Grosjean were third and sixth respectively, impressing with their long-run pace in the process.
The Nico Rosberg and Lewis Hamilton driven Mercedes managed just ninth and 12th, but were thought to be in engine conservation mode and are again expected to threaten for pole on Saturday.
Alonso had topped the morning's rain-hit session but was hampered by mechanical problems in the afternoon.
See below for the Practice 2 result
| | | | | | |
| --- | --- | --- | --- | --- | --- |
| Pos | Driver | Team | Time/Retired | Gap | Laps |
| 1 | Sebastian Vettel | Red Bull Racing-Renault | 1:49.331 | | 22 |
| 2 | Mark Webber | Red Bull Racing-Renault | 1:49.390 | 0.059 | 34 |
| 3 | Romain Grosjean | Lotus-Renault | 1:50.149 | 0.818 | 34 |
| 4 | Felipe Massa | Ferrari | 1:50.164 | 0.833 | 27 |
| 5 | Jean-Eric Vergne | STR-Ferrari | 1:50.253 | 0.922 | 28 |
| 6 | Kimi Räikkönen | Lotus-Renault | 1:50.318 | 0.987 | 33 |
| 7 | Fernando Alonso | Ferrari | 1:50.510 | 1.179 | 21 |
| 8 | Sergio Perez | McLaren-Mercedes | 1:50.536 | 1.205 | 27 |
| 9 | Nico Rosberg | Mercedes | 1:50.601 | 1.270 | 33 |
| 10 | Paul di Resta | Force India-Mercedes | 1:50.611 | 1.280 | 27 |
| 11 | Adrian Sutil | Force India-Mercedes | 1:50.629 | 1.298 | 30 |
| 12 | Lewis Hamilton | Mercedes | 1:50.751 | 1.420 | 27 |
| 13 | Nico Hulkenberg | Sauber-Ferrari | 1:50.972 | 1.641 | 33 |
| 14 | Pastor Maldonado | Williams-Renault | 1:50.991 | 1.660 | 28 |
| 15 | Jenson Button | McLaren-Mercedes | 1:51.195 | 1.864 | 28 |
| 16 | Daniel Ricciardo | STR-Ferrari | 1:51.447 | 2.116 | 26 |
| 17 | Valtteri Bottas | Williams-Renault | 1:51.568 | 2.237 | 28 |
| 18 | Esteban Gutierrez | Sauber-Ferrari | 1:51.644 | 2.313 | 26 |
| 19 | Giedo van der Garde | Caterham-Renault | 1:53.157 | 3.826 | 21 |
| 20 | Charles Pic | Caterham-Renault | 1:53.251 | 3.920 | 29 |
| 21 | Jules Bianchi | Marussia-Cosworth | 1:53.482 | 4.151 | 28 |
| 22 | Max Chilton | Marussia-Cosworth | 1:54.418 | 5.087 | 12 |
See below for the Practice 1 result
| | | | | | |
| --- | --- | --- | --- | --- | --- |
| Pos | Driver | Team | Time/Retired | Gap | Laps |
| 1 | Fernando Alonso | Ferrari | 1:55.198 | | 11 |
| 2 | Paul di Resta | Force India-Mercedes | 1:55.224 | 0.026 | 10 |
| 3 | Adrian Sutil | Force India-Mercedes | 1:55.373 | 0.175 | 11 |
| 4 | Sergio Perez | McLaren-Mercedes | 1:55.518 | 0.320 | 14 |
| 5 | Nico Rosberg | Mercedes | 1:55.614 | 0.416 | 10 |
| 6 | Sebastian Vettel | Red Bull Racing-Renault | 1:55.636 | 0.438 | 14 |
| 7 | Esteban Gutierrez | Sauber-Ferrari | 1:55.954 | 0.756 | 18 |
| 8 | Nico Hulkenberg | Sauber-Ferrari | 1:56.110 | 0.912 | 11 |
| 9 | Daniel Ricciardo | STR-Ferrari | 1:56.770 | 1.572 | 14 |
| 10 | Valtteri Bottas | Williams-Renault | 1:56.858 | 1.660 | 18 |
| 11 | Felipe Massa | Ferrari | 1:56.863 | 1.665 | 10 |
| 12 | Pastor Maldonado | Williams-Renault | 1:57.081 | 1.883 | 14 |
| 13 | Jean-Eric Vergne | STR-Ferrari | 1:57.084 | 1.886 | 17 |
| 14 | Jenson Button | McLaren-Mercedes | 1:57.281 | 2.083 | 14 |
| 15 | Lewis Hamilton | Mercedes | 1:57.358 | 2.160 | 10 |
| 16 | Heikki Kovalainen | Caterham-Renault | 1:57.821 | 2.623 | 16 |
| 17 | Giedo van der Garde | Caterham-Renault | 1:57.887 | 2.689 | 16 |
| 18 | Max Chilton | Marussia-Cosworth | 1:58.600 | 3.402 | 14 |
| 19 | Mark Webber | Red Bull Racing-Renault | 1:58.929 | 3.731 | 12 |
| 20 | Jules Bianchi | Marussia-Cosworth | 1:59.209 | 4.011 | 12 |
| 21 | Kimi Räikkönen | Lotus-Renault | 1:59.441 | 4.243 | 11 |
| 22 | Romain Grosjean | Lotus-Renault | 2:03.176 | 7.978 | 15 |