Hamlin on pole for IRWIN Tools Night Race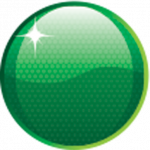 Denny Hamlin has given his chances of scoring back-to-back victories in the IRWIN Tools Night Race no harm with pole position at the half-mile Bristol Motor Speedway.
Hamlin's pole was his fourth of the year, first at the Tennessee track and 16th of his Sprint Cup career. He will share the front row with Kurt Busch.
It was far tougher run for Busch's brother Kyle who after abandoning his initial run in qualifying went through a rather unusual second attempt.
He washed up the track in Turns 3 and 4 on his first qualifying lap but stopped before crossing the start-finish line. Busch then drove the opposite direction and made a U-turn in order to get a running start for his second lap, but then spun and collected the wall. He will start off the back in the 500-lap race.
Australia's Marcos Ambrose will start 14th in front of a race that is expected to attract in excess of 150,000 people to 'Thunder Valley'.
"That lap was a lot better than where we were in practice earlier today," said Ambrose.
"Our Ford was a lot better in qualifying and we picked up some speed. It really helps to start this far in the front and we hope to have a good race tomorrow night."
VIDEO: Kyle Busch's qualifying attempt 
STARTING LINE-UP: IRWIN Tools Night Race – Bristol Motor Speedway
| | | | | | | | |
| --- | --- | --- | --- | --- | --- | --- | --- |
| POS  | driver | Car # | Make | Sponsor | Best Speed | Best Time | Behind |
| 1 | Denny Hamlin | 11 | Toyota | FedEx Ground | 128.969 | 14.878 | Leader |
| 2 | Kurt Busch | 78 | Chevrolet | Furniture Row / Sealy | 128.770 | 14.901 | –0.023 |
| 3 | Carl Edwards | 99 | Ford | Fastenal | 128.692 | 14.910 | –0.032 |
| 4 | Brian Vickers | 55 | Toyota | Aaron's Dream Machine | 128.684 | 14.911 | –0.033 |
| 5 | Matt Kenseth | 20 | Toyota | Dollar General | 128.580 | 14.923 | –0.045 |
| 6 | Joey Logano | 22 | Ford | Shell-Pennzoil | 128.520 | 14.930 | –0.052 |
| 7 | Kasey Kahne | 5 | Chevrolet | Farmers Insurance | 128.348 | 14.950 | –0.072 |
| 8 | Ryan Newman | 39 | Chevrolet | Quicken Loans | 128.236 | 14.963 | –0.085 |
| 9 | Martin Truex Jr | 56 | Toyota | NAPA Auto Parts | 128.159 | 14.972 | –0.094 |
| 10 | Aric Almirola | 43 | Ford | RainEater Wiper Blades | 128.134 | 14.975 | –0.097 |
| 11 | Mark Martin | 14 | Chevrolet | Bass Pro Shops / Mobil 1 | 127.852 | 15.008 | –0.130 |
| 12 | Brad Keselowski | 2 | Ford | Miller Lite | 127.741 | 15.021 | –0.143 |
| 13 | Jimmie Johnson | 48 | Chevrolet | Lowe's Dover White | 127.665 | 15.030 | –0.152 |
| 14 | Marcos Ambrose | 9 | Ford | Stanley | 127.622 | 15.035 | –0.157 |
| 15 | Kevin Harvick | 29 | Chevrolet | Jimmy John's | 127.588 | 15.039 | –0.161 |
| 16 | Juan Pablo Montoya | 42 | Chevrolet | Target | 127.546 | 15.044 | –0.166 |
| 17 | David Ragan | 34 | Ford | Peanut Patch Boiled Peanuts | 127.529 | 15.046 | –0.168 |
| 18 | Ryan Truex | 51 | Chevrolet | Seawatch | 127.393 | 15.062 | –0.184 |
| 19 | Dale Earnhardt Jr | 88 | Chevrolet | Diet Mountain Dew | 127.048 | 15.103 | –0.225 |
| 20 | Jamie McMurray | 1 | Chevrolet | McDonald's | 126.813 | 15.131 | –0.253 |
| 21 | Paul Menard | 27 | Chevrolet | Menards / Schrock | 126.787 | 15.134 | –0.256 |
| 22 | Danica Patrick | 10 | Chevrolet | GoDaddy.com | 126.587 | 15.158 | –0.280 |
| 23 | Bobby Labonte | 47 | Toyota | Bush's Beans | 126.578 | 15.159 | –0.281 |
| 24 | Clint Bowyer | 15 | Toyota | 5-Hour Energy | 126.495 | 15.169 | –0.291 |
| 25 | David Gilliland | 38 | Ford | Dockside Logistics | 126.470 | 15.172 | –0.294 |
| 26 | Michael McDowell | 98 | Ford | Victory Junction | 126.362 | 15.185 | –0.307 |
| 27 | Ricky Stenhouse Jr | 17 | Ford | Nationwide Insurance | 126.278 | 15.195 | –0.317 |
| 28 | Josh Wise | 35 | Ford | Carson-Newman University | 126.245 | 15.199 | –0.321 |
| 29 | Greg Biffle | 16 | Ford | 3M/Bondo | 126.195 | 15.205 | –0.327 |
| 30 | Casey Mears | 13 | Ford | GEICO | 125.798 | 15.253 | –0.375 |
| 31 | David Reutimann | 83 | Toyota | Burger King / Dr. Pepper | 125.757 | 15.258 | –0.380 |
| 32 | Jeff Gordon | 24 | Chevrolet | Axalta Coating Systems | 125.749 | 15.259 | –0.381 |
| 33 | Landon Cassill | 40 | Chevrolet | Moon Shine Attitude Attire | 125.338 | 15.309 | –0.431 |
| 34 | J.J. Yeley | 36 | Chevrolet | United Mining Equipment | 125.036 | 15.346 | –0.468 |
| 35 | Ken Schrader | 32 | Ford | Federated Auto Parts | 125.011 | 15.349 | –0.471 |
| 36 | Dave Blaney | 7 | Chevrolet | TBA | 124.995 | 15.351 | –0.473 |
| 37 | Joe Nemechek | 87 | Toyota | Greer Roofing | 124.922 | 15.360 | –0.482 |
| 38 | David Stremme | 30 | Toyota | Swan Energy/Lean 1 | 124.678 | 15.390 | –0.512 |
| 39 | Travis Kvapil | 93 | Toyota | Burger King / Dr. Pepper | 124.517 | 15.410 | –0.532 |
| 40 | Tony Raines | 33 | Chevrolet | Little JoesAutos.com | 124.162 | 15.454 | –0.576 |
| 41 | Jeff Burton | 31 | Chevrolet | Caterpillar | 124.090 | 15.463 | –0.585 |
| 42 | Scott Speed | 95 | Ford | Leavine Family Racing | 123.570 | 15.528 | –0.650 |
| 43 | Kyle Busch | 18 | Toyota | Doublemint | 58.688 | 32.695 | –17.817 |