Glenney on track for Targa Adelaide victory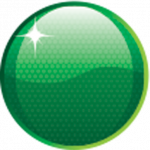 Steve Glenney has increased his lead on day three of Targa Adelaide, putting his Nissan GT-R in the perfect position to win the demanding 28 stage event.
The Adelaide Hills rally ace now leads reigning modern champion, Lamborghini Gallardo driver Jason White, by one minute and 25 seconds, with Queenslander Tony Quinn third in his Nissan GT-R.
Held over eight tarmac stages and competitive distance of 63.44 kilometres Glenney set the pace and was able to increase his lead throughout the day.
"Things are going well, and it's nice to have a bit of a buffer," Glenney said.
"Conditions are still pretty tricky. The roads are drying up, but there's still little rivers of water to catch you out so you have to stay on your game.
"I think from here we can manage the lead, although you never count your chickens until you're home, but hopefully we'll have no dramas and we can bring it home.
"We're getting a good feel for the car in the dry now, and working on the dry handling for the next couple of events, so everything's going sweet."
Craig Haysman is well clear in the Classic Outright competition, as his 1981 Triumph TR7 V8 made good use of the drying conditions.
The fourth and final day of Targa Adelaide again heads into the hills west of the state capital for four stages, including the famous Gorge Road test.