Wet weather to spice up Winton V8 Supercars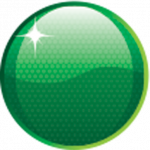 Persistent rain forecast for Winton is set to make for a treacherous opening day of practice for the V8 Supercars drivers.
Up to 5mm of rain is expected to fall in the Winton area across the day, in which the V8 Supercars will take to the track for a pair of 75 minute practice sessions.
The 2013-specification cars are yet to complete a championship race in wet conditions, with a single damp hit-out at Albert Park the only genuine need for wets so far this year.
Although showers are forecast to become increasingly isolated on Saturday and Sunday, the already soddenoutfield could well make for a trio of Safety Car-punctuated races, regardless of further rain.
"If you make a mistake it's going to be really hard to get back on," noted David Reynolds, whose Ford Performance Racing squad elected to skip its traditional pre-event track walk due to wet conditions on Thursday.
"The worst is actually if the outfield is wet but the track is dry and you're on slicks.
"There was a race here about eight years ago where Mark Skaife had about eight off-track excursions in one race. When it's wet here and you make a mistake, you just keep making them."
Echoing his rival's sentiments, Mercedes driver Lee Holdsworth remembers well an incident for the now NASCAR-mounted Marcos Ambrose at Winton in 2004.
"Anyone who comes off will be doing well to get back on without getting bogged," he said.
"Maybe we'll see someone do the old Ambrose trick and let down the tyre pressures to get out!
"I think we'll see plenty of Safety Cars. It's going to be interesting."
While the potential for chaos is universally noted, whether or not dry Sunday races will bring tyre stops, as was seen at Barbagallo in May, is less clear.
"I honestly don't know if we'll pit; maybe half will and half won't," offered Reynolds of the two 100km races.
"There is a definite tyre advantage, it's a lot easier to pass if you've got a second a lap tyre advantage over everyone, but track position is important here as well."
The first practice session will commence at 11:05 local time, with the first 30 minutes slated for co-drivers only.