Calder Park's October Top Fuel round named Nitro Thunder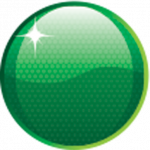 ANDRA's return to Calder Park Raceway on October 19 will be known as FUCHS Nitro Thunder, presented by Crow Cams after a deal was struck with the national drag racing body and the two new partners for the event.
The event will feature Top Fuel, Top Bike and Pro Stock Motorcycle and will be promoted directly by ANDRA with a private joint venture partner, Peter Pisalidis, such is the commitment of the national body to a return to competition in Victoria.
"When it came to returning to Melbourne, it was an event FUCHS and Crow Cams really wanted to be a part of and we are looking forward to FUCHS Nitro Thunder presented by Crow Cams being an action-packed day and no doubt even a little emotional for Melbourne drag racing fans."
There will be a number of leadup events heading into FUCHS Nitro Thunder including two off-street drag racing events and two test and tune events.
At the October 19 event, Top Fuel will be running the three round format first seen at Adelaide earlier this season. There will be a compulsory qualifying session at 5pm, an elimination round at 7.30pm and a final at 10.00pm.
Top Bikes and Pro Stock Motorcycle will use the traditional eliminations format with two qualifying sessions during the day to determine the field before their first round at 5.15pm, semi finals at 7.15pm and finals at9.45pm (please note times are subject to change).
Drag Racing and Calder Park have been the domain of new ABC comedy, Upper Middle Bogan, which features Darren Morgan's Top Fuel team.