Pedersen to make Dunlop return with Eggleston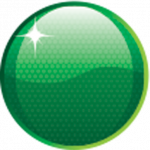 Kiwi Ant Pedersen will make a return to the Dunlop Series this weekend at Winton, stepping into the Eggleston Motorsport Holden vacated by countryman Daniel Gaunt.
Following a strong opening four rounds with the team that currently sees him third in the standings, Gaunt has moved to Evans Motorsport.
Pedersen, who is currently vying for the V8 SuperTourers title with International Motorsport in New Zealand, hasn't been seen in the Dunlop Series since 2010.
The now 25-year-old contested the first three rounds of that season with MW Motorsport, scoring a best race finish of second.
"It's been a while since I've raced in the Development series so I'm really pumped to run this weekend at Winton in a V8 Supercar again with such an up and coming team," said Pedersen of the drive which is currently being slated as a one-off.
"Obviously I am not in championship race, but am really looking forward to getting behind the wheel of one of the fastest Holdens in the field to log some quality miles."
Pedersen last tested a V8 Supercar as recently as April this year, where he stepped into MWM's Sherrin Ford at Winton as the team deliberated on a replacement for Chaz Mostert.
Eggleston Motorsport has two Triple Eight-built Holdens in the Dunlop Series this year, with Jack Perkins having taken the squad to victory last time out at Queensland Raceway.
Although expecting Pedersen to be towards the front of the field with the assistance of Perkins, team manager Rachael Wagg says the squad is disappointed to have been unable to retain Gaunt.
"We are extremely disappointed that Dan isn't able to continue with the team," she said.
"The economic climate is so tough out there at the moment and despite a season best third place for the round at Queensland Raceway, he was wasn't able to get the funding together."
The team plans to hold a test day later this year in which it will evaluate a number of potential drivers for 2014.