Gaunt replaces Lindbom at Evans Motorsport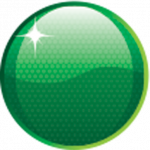 Daniel Gaunt will drive Evans Motorsport's Dunlop Series Ford for the remainder of the season, taking over the ride previously held by Kristian Lindbom.
Gaunt currently sits third in the standings behind Ford drivers Dale Wood and Ashley Walsh having driven an ex-Triple Eight Eggleston Motorsport Holden in the opening four rounds.
The 28-year-old New Zealander has picked up the drive at Evans after a funding shortfall saw him out of the Eggleston seat late last week.
Eggleston Motorsport is expected to confirm a replacement driver for this weekend's Winton event later today.
Lindbom had been seventh in the standings ahead of Winton having proven a front-runner during the early part of the year.
According to team principal Josh Evans, Lindbom has been forced to the sidelines due to his own budget issues, but could be back on board with the team in another car later in the year.
"We were very happy with the job that Kristian did for us but as much as he's been working really hard to get the money together to complete the season the commercial reality is that it's very hard to secure funding at this time," said Evans.
"The main game teams are finding it difficult so a Dunlop Series rookie is always going to be behind the eight ball.
"Kristian's an important part of our team, he'll be working with us this weekend and we'll work hard with him to try and get him back in a car for Bathurst and Homebush."
This season marks the first for Evans Motorsport as a V8 Supercars team, running its ex-FPR Ford alongside Geoff Emery's ex-Triple Eight Holden.
The squad has already signed 17-year-old Chelsea Angelo for the 2014 Dunlop Series.
Angelo will make her Australian Formula Ford Championship race debut with Evans' team this weekend, joined by fellow Evans drivers Thomas Randle and Liam McAdam in the 18 car field.