Tony Stewart out for remainder of season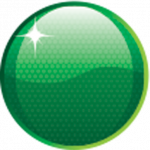 NASCAR Sprint Cup Series star Tony Stewart will not race again in 2013 for his team as he continues to recover from multiple leg fractures suffered in a sprint car crash two weeks ago.
The three-time Sprint Cup champion suffered a broken right tibia and fibula on 5 August at Southern Iowa Speedway and although it had been hoped that he would race again in 2013, the focus has now switched to his full rehabilitation and pre-season testing in January 2014.
Highly respected veteran Mark Martin will take the wheel of the No. 14 Bass Pro Shops/Mobil 1 Chevrolet this weekend at the IRWIN Tools Night Race at Bristol and in 11 other races. Austin Dillon, the 2011 NASCAR Camping World Truck Series champion who filled in for Stewart this past weekend at Michigan International Speedway will drive the car at Talladega (20 October).
"After consulting with Tony's doctors and speaking with Tony, we agreed it was best for him to focus on his recovery," said Greg Zipadelli, competition director, Stewart Haas Racing.
"For the No. 14 team, our focus is on positioning them for a run at the owner championship. Mark Martin and Austin Dillon give us the best opportunity to do that, and we certainly appreciate Michael Waltrip Racing and Richard Childress Racing for making Mark and Austin available to us."
Although disappointed to be out of the seat for the remainder of the season, Stewart is confident that Martin and Dillon will keep the no.14 in the mix over the closing 13 races.
"Obviously, I'm disappointed to be out of the Bass Pro Shops/Mobil 1 Chevy for so long, but the team is in very good hands with Mark Martin and Austin Dillon," Stewart said.
"Mark is someone I've looked up to my entire career and I have a tremendous amount of respect for him. Austin is a great young talent, and he showed that Sunday at Michigan.
"Greg Zipadelli, Steve Addington (crew chief) and everybody at SHR supports them 100 percent. This isn't a situation anyone wanted, but we're going to make the best of it. In the meantime, my focus is on getting healthy and getting back into my Bass Pro Shops/Mobil 1 Chevy."
Also confirmed is that Brian Vickers will drive the 12 races in the no.55 Michael Waltrip Racing Toyota. Vickers and Martin had been splitting that ride this year. Martin was within three laps of winning in the no.55 at the weekend at Michigan, while Vickers took it to victory lane at Loudon last month.