Tough finish for Aussies at Mid Ohio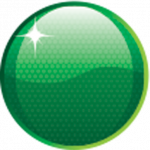 Australians Owen Kelly and Marcos Ambrose have come away empty handed after showing plenty of pace at the Nationwide Children's Hospital 200 at the Mid Ohio Sports Car Course.
In a classic case of what could have been Marcos Ambrose salvaged a seventh place finish while Owen Kelly came within one lap of being third, but a trip into the sand trap at the start of the final lap saw him placed 23rd.
The man who dominated the race and finished with next to no marks on his car was AJ Allmendinger, who backed-up his victory at the Road America course at Wisconsin with victory in Ohio.
Starting third, Kelly had driven an outstanding race keeping inside the top-five throughout the first half of the race. He did stall the Joe Gibbs Racing Toyota on the second pit stop, but once again kept things in check as he got back to fourth position.
A Green-White-Chequered finish appeared to work into his hands and he climbed to third off the re-start and was even pushing for second. Then while battling with Sam Hornish he went off the track and into the gravel ending his hopes.
"It was a fantastic race and great to be competing with those guys at the head of the field," said Kelly. "I think we showed we had the pace to be genuinely in the top three.
"We were pushing for second place before being helped off by Sam, which was a really disappointing finish.
"Overall, we are happy with the weekend though."
Making his one and only Nationwide Series appearance of the season, Ambrose had to start off the back after missing qualifying. The Ford driver quickly made his way to the top-10, but his progress from that point was a lot harder on the twisty road course.
Some bunching on the re-start saw Ambrose battle his was forward, but it came at the detriment of using too much of the tyres.
With 20 laps to run he was sitting third, but had very little to hold off the likes of Hornish, Nelson Piquet Jr and Kelly. He was spun off the track after contact with his fellow Tasmanian and he fell back to 12th, before further contact with Parker Kligerman put him back to 15th.
Ambrose came to the pits prior to the final re-start and took fresh tyres and fuel. The improved grip and others running out of fuel paved the way for him to come through to seventh.
Ambrose will now put his efforts into the Pure Michigan 400 Sprint Cup race.
Check out the finish to the race