Steven Ham takes Darwin ANDRA win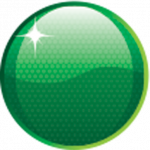 The historic first visit of the ANDRA Drag Racing Championship to Darwin's Hidden Valley Raceway has fallen the way of Steven Ham, who took a breakthrough win against John Cannuli, however Gary Phillips has wrapped up his 17th Australian Championship.
Ham battled dramas, including a lack of data, in his charge to the win in front of a massive and parochial Darwin crowd.
"A lot of hard work went into it just to get us to the last round here,"  said Ham. "We had no working data logger, no tachometer, oil pressure problems, it was just drama central and we had to put it all out of our minds and just go for it.
"We just had to tune from looking at the spark plugs and what each run looked like on the video camera."
Phillips was ecstatic to have taken his 16th Top Alcohol win, his 17th Australian Title:
"We're over the moon to win, every season is still a challenge and that is why we keep coming back," he said.
"Mathematically we are now out of range of Steven (Ham) in the points and that means we can breathe a bit easier and enjoy the final round in Sydney."
In the other feature category, Top Bike, Greg Durack took a win on what was his racing debut (he qualified at June's rained out Winternationals).
"We're rapt to come to Darwin and get a win in Top Bike, we top qualified and had a perfect weekend, we couldn't ask for anything more," he said. "Everything worked pretty well, it was all consistent and I think we've still got some more performance potential yet to come."
Durack defeated points leader, Chris Porter.