Ward closes on top eight after Latvian SGP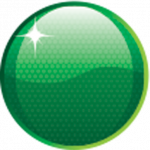 Darcy Ward has finished second in the Latvian Speedway Grand Prix and has positioned himself to mount an attack on the top eight drop zone, whilst American Greg Hancock took his first win of 2013.
To take his third win in Latvia, Hancock had to fend off a charge from Ward and his fellow young firebrand, Tai Woffinden.
Three times World Champion Nicki Pedersen bookended the final finishing fourth.
Ward lamented his charge towards Hancock. He now sits 14 points from the 2014 automatic qualification position of eighth, however one rider in his way is the injured World Champion, Chris Holder.
"I was hanging it out there. It's a final and that's what you do, but I couldn't catch the old master Greg," said the Queenslander. "We're getting closer to the goal. I have a few more rounds and I need to keep putting in the good performances and also go back to the drawing board and learn how to gate."
In the process of finishing third – and outscoring Emil Sayfutdinov by eight points – Perth-raised Woffinden has taken the World Championship lead by three points, with just three rounds to go.
Hancock believes the win has positioned him well for a top three finish in the World Championship:
"It has been a hard year. I had a good start in New Zealand. I came fourth there and just tried to hold the form, but the crash I had at Bydgoszcz knocked me back pretty big. It's hard to come back from big hits and that was one of my bigger ones over the years.
"Since then, I've taken a slow pace back up to winning ways. I feel great now and I have no problems with anything. I'm just getting comfortable and feeling at one with my bike. It has been getting better week after week and I feel I'm back on track.
"There are still three very, very important rounds to go that can put me back in the medal chase if all goes to plan. This is another stepping stone.
WORLD CHAMPIONSHIP STANDINGS: 1 Tai Woffinden 117, 2 Emil Sayfutdinov 114, 3 Jaroslaw Hampel 96, 4 Nicki Pedersen 94, 5 Niels-Kristian Iversen 90, 6 Greg Hancock 89, 7 Matej Zagar 84, 8 Chris Holder 82, 9 Tomasz Gollob 73, 10 Darcy Ward 68, 11 Fredrik Lindgren 65, 12 Krzysztof Kasprzak 62, 13 Martin Vaculik 51, 14 Andreas Jonsson 46, 15 Antonio Lindback 35, 16 Leon Madsen 13, 17 Ales Dryml 11, 18 Andzejs Lebedevs 9, 19 Chris Harris 7, 20 Krzysztof Buczkowski 6, 21 Linus Sundstrom 6, 22 Bartosz Zmarzlik 6, 23 Michael Jepsen Jensen 6, 24 Josef Franc 2, 25 Peter Kildemand 2, 26 Kenni Larsen 2, 27 Nicolas Covatti 2, 28 Jason Bunyan 1, 29 Craig Cook 1, 30 Josh Auty 1.