Gary Phillips closes in on Top Alcohol Title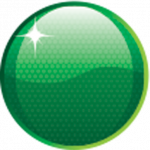 Queenslander Gary Phillips is doing everything right towards being crowned Australian Top Alcohol Champion in Darwin this weekend by establishing the quickest time in qualifying at Hidden Valley.
The two day meeting that represents the first ever ANDRA Drag Racing Championships event in the Northern Territory saw Phillips tear down the quarter mile in a track record 5.650 second pass. He ended qualifying narrowly in front of Steven Ham (5.660).
"As long as we weren't in those ninth, tenth or eleventh spots I didn't care," said Phillips. "We elected to roll the dice and sit out the final session and the time managed to stay number one.
"Steve Reed and John Cannuli, who are both our rivals in the points, have drawn each other first round so that works out," he added. "Now we've got to start racing smart and try and get a round ahead of those guys."
Local Darwin driver, Scott McLean thrilled the vocal crowd with his third fastest effort, with John Cannuli rounding out the top four.
Championship contender Steve Reed was fifth quickest with the eight car field being rounded out by Debbie O'Rourke, Frank Intini and Garry Busch. The three drivers that will be watching from the sidelines during eliminations are Jay Henning, West Aussie Rob Pilkington and Alice Springs' Mark Probst.
In the other feature category, Top Bike, Greg Durack led the five motorcycle field with a 6.953 second lap. He was half a second in front of Chris Porter. Dennis Grant, Gordon Crawford and Terry Burnett rounded out the field.
Phillips, who is gunning for his 17th National Championship this weekend praised the work of Motorsports NT and the Hidden Valley track to bring the strip up to ANDRA Championship standard.
"The work put into this venue really showed tonight with how quickly everyone was running," Phillips said.
Eliminations begin at Hidden Valley from 5pm local time tonight (Saturday).