Former V8 boss to head up Karting Association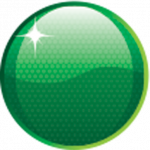 Former Australian Super Touring and V8 Supercars boss Kelvin O'Reilly has been named as the Australian Karting Association's new CEO.
The appointment comes as part of the 7,000 member strong AKA's transition from an incorporated association into a company, complete with a five-man board headed by Mick Doohan.
O'Reilly, who has spent recent years operating a Christmas lighting business, is best remembered in the Australian motorsport community for his four year tenure as the head of the Touring Car Entrants Group of Australia (TEGA) from 2003.
Before joining the then majority shareholder of V8 Supercars Australia, O'Reilly had spent almost a decade on the other side of the 5.0 litre/2.0 litre divide, heading up TOCA Australia.
An AKA statement confirming O'Reilly's appointment praised his extensive experience in sporting administration.
O'Reilly will start in the position when the new company structure takes hold on September 1.
"I'm looking forward to working with the Board and Karting Community to finalise the transition to the new corporate structure and long term direction of Australian Karting," said O'Reilly.
"In conjunction with the Board of Australian Karting Association Ltd I look forward to being able to assist them and guide Karting as a sport in Australia as both a participation sport in its own right for all ages and as an enhanced 'breeding ground' for our future motorsport Champions.
"I look forward in the first few months to meeting with and working with the people that make Karting tick and to ensuring that the future of Karting in Australia realises the vision that the Board and all of our participants have for the sport."