Darwin creates drag racing history this weekend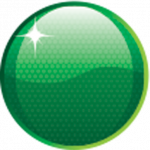 The drag strip – located adjacent to the main straight used for V8 Supercars at Hidden Valley – is considered to be one of the best prepared tracks in the country and this event is seen as an entree to further racing in the top end.
"Since its redevelopment to meet international standards in 2011, Hidden Valley has taken on a new life and personally I'm looking forward to watching ANDRA championship drag racing there for the first time," said ANDRA CEO, Mal Bulley. "We're incredibly happy to see so many Top Alcohol and Top Bike teams make the trip north."
The Darwin fans could be in for a Championship decider this weekend in Top Alcohol. With this being the penultimate round, 16 times Australian Champion, Gary Phillips has the chance to make it 17 in his Lucas Oils Dragster, however Queenslander Steve Reed has the opportunity to take the Championship to the wire at the final round in Sydney.
Currently, Phillips sits 93 points ahead of Reed in the Title chase. To be crowned Champion in Darwin, he has to end the weekend 119 points in front.
However there are 11 cars that have nominated, with an eight car field to be set for race day.
Phillips however is concerned about the race, not the Championship.
"It's not my game to look that far ahead," the typically understated racer said. "We will go into the Darwin event with an open mind and do the best we can do. But I'd rather be the target than the arrow."
With it being the first time that most of the Alcohol or Bike competitors have travelled to Darwin, for many it is going to create a unique scenario, especially with the strong Winter heat:
"The conditions are so unique to that track, the humidity and the temperature up there is not matched anywhere," added Phillips. "It's not the temperature so much but the humidity that is the determining factor. I have seen it up there where it is nearly raining the humidity is so high. Even racing in Townsville can not compare to it.
"It's just about like you're racing in water, but everyone is in the same boat (so to speak)," he quipped!
Qualifying begins tonight from 6pm at Hidden Valley in Darwin, with eliminations tomorrow from 5pm.
The ANDRA Drag Racing Series will make an historic first trip to the Northern Territory this weekend when the Australian Top Alcohol and Top Bike Championships continue.