Truex to qualify for Ambrose at Mid-Ohio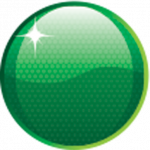 Richard Petty Motorsports' development driver Ryan Truex will qualify Marcos Ambrose's Nationwide Series entry this weekend as the Australian undertakes double-duty at Mid-Ohio and Michigan.
Ambrose, who is making his first and only scheduled Nationwide start of the season driving an RPM Ford Mustang, will practice at Mid-Ohio on Thursday before heading to Michigan for practice in his Sprint Cup entry.
The 21-year-old Truex will cover for Ambrose for the two Friday practice sessions and Saturday morning qualifying at Mid-Ohio before Ambrose returns for the afternoon's race.
"I think Thursday will be an important day for us to help get the car set up and get used to this track," said Ambrose ahead of a weekend which could yield a fifth career Nationwide road course victory.
"We will really take advantage of all the time we can get and then let Ryan take over on Friday and Saturday while I take care of my responsibilities with our Stanley Ford Fusion in Michigan.
"I'll then fly over to Ohio and be ready to go in time for the race. We have a good plan and now it's time to go execute it."
Truex, the younger brother of Michael Waltrip Racing's Sprint Cup regular Martin Truex Jr, has run 35 Nationwide races over the last three years for a variety of teams.
Only signed to RPM in June, Truex has been without a full-time ride in any series this year, while a broken collarbone over Easter scuttled plans to make two Sprint Cup starts with Phoenix Racing at Richmond and Indianapolis.
His first race in the Phoenix Chevrolet is now scheduled for the IRWIN Tools Night Race at Bristol on August 24.
"It will be good for me to help out Marcos this weekend," he said.
"He is the best road racer in NASCAR and I think I can learn a lot from him.
"It will be cool to be a part of the weekend, get more seat time in a Nationwide Series car and especially get more time at a road course.
"I just want to make sure we have the car prepared as best as possible for Marcos when he gets into the seat on Saturday."
Ambrose will be joined in Saturday's Nationwide field by countryman Owen Kelly, who is making his second and final scheduled start of the season with Joe Gibbs Racing.