GT3 Challenge winner for Winton Carrera Cup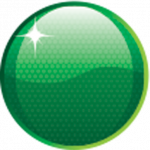 Porsche GT3 Cup Challenge pace-setter Richard Muscat will embark on his second start in the Carrera Cup at Winton later this month.
Muscat stepped into the top Porsche category for the first time at the shared driver Rennsport round in May.
The Victorian is working on a full-time Carrera Cup ride next year as the one-make series rolls out an all-new competition car from its Weissach headquarters in Germany.
Muscat will take command of a 2011-build GT3 which will be prepared out of the Steven Richards Motorsport stable.
The car was previously driven by Mark Skaife in a one-off appearance at the Australian Grand Prix meeting at Albert Park in 2012.
"I am certainly looking forward to jumping back into the Carrera Cup car, especially in my home state of Victoria at a track such as Winton where I have had lots of success," Muscat said.
"Our aim is to run cleanly and consistently while learning as much as we can and we looking for a top ten result in each result."
Following Winton Muscat will contest the final round of the GT3 Cup Challenge at Phillip Island from September 18-20.
He currently holds an unassailable leading in the GT3 series standings following a stellar rookie season that has included scoring the Jim Richards Endurance Trophy.