Bathurst legends to face-off at Norwell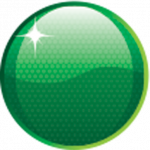 Touring car greats Allan Grice, Jim Richards, Allan Moffat and John Bowe will turn back the clock as part of a unique Bathurst Legends Day in September.
The quartet will headline a corporate event at the Gold Coast's Performance Driving Centre where the former Bathurst 1000 winners are set to race against each other in the centre's Falcon and Commodore driving school cars.
The event is the brainchild of two-time Bathurst 1000 winner and long-time entrepreneur Grice.
"We came up with this concept to provide fans with an opportunity to share in the Bathurst experience that we've experienced and been so passionate about ever since driving at Mount Panorama for the first time," he said.
"Between us there's 15 Bathurst victories under our belts and with this comes plenty of memorable tales which we'll be sharing with guests on the day."
Along with driving an array of cars at the 2.1km Norwell circuit, guests will join in the short pitstop races as passengers.
"The cars will be a little different but I have no doubt the competition wIll be just as fierce," Grice said.
"This is not only a great opportunity for the fans to get a true understanding of Bathurst history but great to reunite with some old friends and have a fun day along the way."
CLICK HERE to visit the Performance Driving Centre's website for more information on the event