Heartbreak for Ambrose at Watkins Glen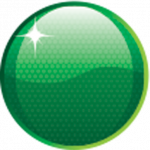 Marcos Ambrose had his chances of winning his third-straight NASCAR Sprint Cup race at Watkins Glen end in the crash barriers after looking dominant at the Cheez-It 355 at the Glen.
The race was won by Kyle Busch in a great finish ahead of Brad Keselowski.
Starting from pole position Ambrose controlled the first half of the race; in fact he led 51 of the 90 laps. However, it was a caution flag ironically for a crash involving his team-mate Aric Almirola which ended his race winning hopes.
After Ambrose passed the start/finish line on lap #60, Kyle Busch and a number of the other leading cars came to the pit road for their final stops. Ambrose was to pit the next time by, but after the others had already entered pit road, Almirola crashed and this meant they could complete their stops. Ambrose had to wait until the full field was brought in line before he could pit.
Re-starting 14th, Ambrose struggled to find his way by cars and after two more cautions he reported that something was not right in the rear of the car.
Then just six laps from the finish he was bundled off the track by Max Papis on the re-start and his day was over.
Ambrose came into the day hoping to score the win and get into the top 20 in points and give himself a shot at the Chase for the Cup. Both now appear out of reach.
Fellow Australian Owen Kelly made his Sprint Cup debut and had a solid performance finishing 24th. He was also a victim of the Almirola accident in terms of making his pit stop under the caution. Then while he was 19th Kelly came to a near standstill to avoid Ambrose's crashed car near the finish.
In all the drama Kyle Busch took his opportunities when they arose and after being in sight of victory last year, 2013 he took the race win at the famous road course in upstate New York.
See video below of Ambrose crash
Full results
| | | | | |
| --- | --- | --- | --- | --- |
| Pos | Driver | Car/Engine | Laps | Time/Delay |
| 1 | Kyle Busch | Toyota | 90 | 2:32:04 |
| 2 | Brad Keselowski | Ford | 90 | 0.486 |
| 3 | Martin Truex Jr. | Toyota | 90 | 22:27:56 |
| 4 | Carl Edwards | Ford | 90 | 22:27:56 |
| 5 | Juan Pablo Montoya | Chevrolet | 90 | 22:27:56 |
| 6 | Clint Bowyer | Toyota | 90 | 22:27:56 |
| 7 | Joey Logano | Ford | 90 | 22:27:56 |
| 8 | Jimmie Johnson | Chevrolet | 90 | 22:27:56 |
| 9 | Kurt Busch | Chevrolet | 90 | 22:27:56 |
| 10 | A.J. Allmendinger | Toyota | 90 | 22:27:56 |
| 11 | Jamie McMurray | Chevrolet | 90 | 22:27:56 |
| 12 | Casey Mears | Ford | 90 | 22:27:56 |
| 13 | Kevin Harvick | Chevrolet | 90 | 22:27:56 |
| 14 | Ryan Newman | Chevrolet | 90 | 22:27:56 |
| 15 | Massimiliano Papis | Chevrolet | 90 | 22:27:56 |
| 16 | Greg Biffle | Ford | 90 | 22:27:56 |
| 17 | Paul Menard | Chevrolet | 90 | 22:27:56 |
| 18 | Ricky Stenhouse Jr. | Ford | 90 | 22:27:56 |
| 19 | Denny Hamlin | Toyota | 90 | 22:27:56 |
| 20 | Danica Patrick | Chevrolet | 90 | 22:27:56 |
| 21 | David Ragan | Ford | 90 | 22:27:56 |
| 22 | Boris Said | Ford | 90 | 22:27:56 |
| 23 | Matt Kenseth | Toyota | 90 | 22:27:56 |
| 24 | Owen Kelly | Chevrolet | 90 | 22:27:56 |
| 25 | David Gilliland | Ford | 90 | 22:27:56 |
| 26 | Jeff Burton | Chevrolet | 90 | 22:27:56 |
| 27 | Dave Blaney | Chevrolet | 90 | 22:27:56 |
| 28 | Landon Cassill | Chevrolet | 90 | 22:27:56 |
| 29 | Alex Kennedy | Toyota | 90 | 22:27:56 |
| 30 | Dale Earnhardt Jr. | Chevrolet | 85 | 5 Laps |
| 31 | Marcos Ambrose | Ford | 84 | Accident |
| 32 | Brian Vickers | Toyota | 84 | Accident |
| 33 | David Stremme | Toyota | 83 | 7 Laps |
| 34 | Kasey Kahne | Chevrolet | 82 | 8 Laps |
| 35 | Ron Fellows | Chevrolet | 74 | 16 Laps |
| 36 | Jeff Gordon | Chevrolet | 65 | 25 Laps |
| 37 | Aric Almirola | Ford | 58 | Accident |
| 38 | Michael McDowell | Ford | 58 | Suspension |
| 39 | Brian Keselowski | Toyota | 47 | Brakes |
| 40 | Travis Kvapil | Toyota | 41 | Accident |
| 41 | Victor Gonzalez | Chevrolet | 39 | Accident |
| 42 | Tomy Drissi | Toyota | 39 | Accident |
| 43 | David Reutimann | Toyota | 4 | Engine |
Points standings
| | | |
| --- | --- | --- |
| Pos | Driver | Points |
| 1 | Jimmie Johnson | 808 |
| 2 | Clint Bowyer | 733 |
| 3 | Carl Edwards | 728 |
| 4 | Kevin Harvick | 707 |
| 5 | Kyle Busch | 693 |
| 6 | Dale Earnhardt Jr. | 670 |
| 7 | Matt Kenseth | 659 |
| 8 | Brad Keselowski | 634 |
| 9 | Greg Biffle | 627 |
| 10 | Martin Truex Jr. | 625 |
| 11 | Kurt Busch | 623 |
| 12 | Kasey Kahne | 622 |
| 13 | Jeff Gordon | 610 |
| 14 | Ryan Newman | 605 |
| 15 | Jamie McMurray | 600 |
| 16 | Joey Logano | 598 |
| 17 | Tony Stewart | 594 |
| 18 | Aric Almirola | 561 |
| 19 | Paul Menard | 559 |
| 20 | Ricky Stenhouse Jr. | 531 |
| 21 | Jeff Burton | 525 |
| 22 | Juan Pablo Montoya | 516 |
| 23 | Marcos Ambrose | 515 |
| 24 | Casey Mears | 472 |
| 25 | Denny Hamlin | 414 |
| 26 | David Ragan | 399 |
| 27 | Danica Patrick | 397 |
| 28 | David Gilliland | 387 |
| 29 | Mark Martin | 361 |
| 30 | Dave Blaney | 329 |
| 31 | Bobby Labonte | 328 |
| 32 | David Reutimann | 308 |
| 33 | J.J. Yeley | 296 |
| 34 | David Stremme | 296 |
| 35 | A.J. Allmendinger | 278 |
| 36 | Travis Kvapil | 275 |
| 37 | Michael McDowell | 115 |
| 38 | Michael Waltrip | 102 |
| 39 | Timmy Hill | 99 |
| 40 | Scott Speed | 91 |
| 41 | Terry Labonte | 77 |
| 42 | Ken Schrader | 68 |
| 43 | Boris Said | 48 |
| 44 | Ron Fellows | 31 |
| 45 | Alex Kennedy | 21 |
| 46 | Justin Marks | 14 |
| 47 | Scott Riggs | 10 |
| 48 | Victor Gonzalez | 10 |
| 49 | Brian Keselowski | 9 |
| 50 | Tomy Drissi | 8 |
| 51 | Jacques Villeneuve | 3 |
| 52 | Jason Leffler | 1 |