Ambrose to start from pole at Watkins Glen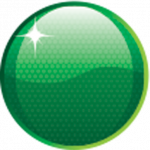 Marcos Ambrose's push for a third-straight win at Watkins Glen got a massive boost as the Australian broke the track record on the way to pole for the Cheez-It 355 at the Glen.
The pole brings not only the number one starting spot, but also guaranteed entry in the Sprint Unlimited season opener in 2014, plus a championship point as he strives to jump inside the top-20 in points and fight for a wildcard entry in the Chase for the Sprint Cup.
With a lap average speed of 206.384 km/h (128.241 mph), it is Ambrose's first pole at Watkins Glen International and third of his career.
"These days don't come around that often and I just have to thank Stanley and DeWalt and Ford and Richard Petty Motorsports and everyone on our outstanding team to put us in this position to be able to through down a lap like that," said Ambrose.
"It was a great lap, but it wasn't perfect. It wasn't the cleanest lap I could have done, but it certainly carried a lot of momentum and it was enough to get the job done.
"These new Gen-6 race cars are a lot faster around here and the speeds are record speeds. I think the new car really suits this race track. I think it's more comfortable for the drivers to be aggressive and today I was very aggressive today to try to throw down a fast lap. I'm looking forward to the race and feel like we have as good a chance as anybody to win and go three in a row."
Ambrose was the fastest of 10 drivers who broke the previous qualifying record. It marked the 12th time this season that a track record has fallen, thanks to the advent of the lighter, fastest sixth generation of NASCAR Sprint Cup Series car this year.
Victory would see him equal the three-peat record at Watkins Glen which was set by Jeff Gordon and Mark Martin.
"Those two names are awesome names in NASCAR competition and it would be fantastic, but we haven't won the race yet so there's no point in even thinking about it," said Ambrose.
"I've just got to go out there and do the best job that I can and the team can put their best foot forward as well and see if it goes our way. I hate putting that kind of pressure and I hate thinking about that kind of stuff – I really don't.
"It's a chance for us to win and a chance to enjoy what NASCAR is all about in road racing. I like road racing. I tend to like it more and more when I can run this well. We're just gonna have fun tomorrow and enjoy it."
Clint Bowyer will share the front row with Ambrose.
Fellow Tasmanian Owen Kelly will start the race from 23rd on his Sprint Cup debut. Kelly upstaging the likes of Dale Earnhardt Jr, Gordon and Danica Patrick.
The changes made to Kelly's #51 car overnight saw him looser than anticipated affecting his overall time, however the Phoenix Racing machine was in a similar window to the other Hendrick-built cars.
"The car yesterday was a bit tight, so we made a change and the track had changed for qualifying, so we were a bit loose. This affected us being able to get back on the throttle early, which leads to a substantial difference in overall time," said Kelly post-session.
"To be the first of the non-regular drivers in the most competitive field in the world, all in all I'm pretty happy. With the number of things I've had to learn this weekend – the NASCAR Sprint Cup cars, the track and those around me, I'm happy.
"We're starting mid-field and there are some pretty big names behind me."
Here is how Marcos Ambrose scored pole 
Marcos Ambrose speaks at the post-qualifying press conference
STARTING LINE-UP: CHEEZ-IT 355 AT THE GLEN
| | | | | | | | |
| --- | --- | --- | --- | --- | --- | --- | --- |
| POS  | driver | Car # | Make | Sponsor | MPH | Best Time | Behind |
| 1 | Marcos Ambrose | 9 | Ford | Stanley / CTC Jumpstart | 128.241 | 68.777 | Leader |
| 2 | Clint Bowyer | 15 | Toyota | Peak/Duck Dynasty | 127.958 | 68.929 | –0.152 |
| 3 | Martin Truex Jr | 56 | Toyota | NAPA Auto Parts | 127.462 | 69.197 | –0.420 |
| 4 | AJ Allmendinger | 47 | Toyota | Scott Products | 127.433 | 69.213 | –0.436 |
| 5 | Kyle Busch | 18 | Toyota | M&M's | 127.400 | 69.231 | –0.454 |
| 6 | Jamie McMurray | 1 | Chevrolet | McDonald's/Monopoly | 127.374 | 69.245 | –0.468 |
| 7 | Paul Menard | 27 | Chevrolet | Menards / Splash | 127.146 | 69.369 | –0.592 |
| 8 | Brad Keselowski | 2 | Ford | Miller Lite | 127.141 | 69.372 | –0.595 |
| 9 | Joey Logano | 22 | Ford | Shell-Pennzoil | 127.111 | 69.388 | –0.611 |
| 10 | Matt Kenseth | 20 | Toyota | The Home Depot / Husky | 127.038 | 69.428 | –0.651 |
| 11 | Juan Pablo Montoya | 42 | Chevrolet | Target | 126.932 | 69.486 | –0.709 |
| 12 | Michael McDowell | 35 | Ford | Dockside Logistics | 126.823 | 69.546 | –0.769 |
| 13 | Kurt Busch | 78 | Chevrolet | Furniture Row Racing-Denver Mattress | 126.813 | 69.551 | –0.774 |
| 14 | Ryan Newman | 39 | Chevrolet | Haas Automation 30th Anniversary | 126.766 | 69.577 | –0.800 |
| 15 | Brian Vickers | 55 | Toyota | Toyota Camry 30th Anniversary | 126.515 | 69.715 | –0.938 |
| 16 | Carl Edwards | 99 | Ford | Kelloggs / Cheez-it | 126.464 | 69.743 | –0.966 |
| 17 | Greg Biffle | 16 | Ford | 3M / 811 | 126.377 | 69.791 | –1.014 |
| 18 | Jimmie Johnson | 48 | Chevrolet | Lowe's | 126.357 | 69.802 | –1.025 |
| 19 | Kasey Kahne | 5 | Chevrolet | Farmers Insurance | 126.321 | 69.822 | –1.045 |
| 20 | Denny Hamlin | 11 | Toyota | FedEx Ground | 126.209 | 69.884 | –1.107 |
| 21 | David Gilliland | 38 | Ford | Long John Silver's | 126.124 | 69.931 | –1.154 |
| 22 | Jeff Burton | 31 | Chevrolet | Caterpillar | 126.086 | 69.952 | –1.175 |
| 23 | Owen Kelly | 51 | Chevrolet | Phoenix Construction Services Inc. | 126.011 | 69.994 | –1.217 |
| 24 | Ron Fellows | 33 | Chevrolet | Canadian Tire | 125.924 | 70.042 | –1.265 |
| 25 | Dale Earnhardt Jr | 88 | Chevrolet | National Guard | 125.876 | 70.069 | –1.292 |
| 26 | Kevin Harvick | 29 | Chevrolet | Budweiser | 125.711 | 70.161 | –1.384 |
| 27 | Boris Said | 32 | Ford | U.S. Chrome | 125.707 | 70.163 | –1.386 |
| 28 | Jeff Gordon | 24 | Chevrolet | Drive To End Hunger | 125.591 | 70.228 | –1.451 |
| 29 | Max Papis | 14 | Chevrolet | Rush Truck Centers/Mobil 1 | 125.589 | 70.229 | –1.452 |
| 30 | Casey Mears | 13 | Ford | GEICO | 124.890 | 70.622 | –1.845 |
| 31 | David Ragan | 34 | Ford | Taco Bell | 124.848 | 70.646 | –1.869 |
| 32 | Aric Almirola | 43 | Ford | Smithfield | 124.793 | 70.677 | –1.900 |
| 33 | Ricky Stenhouse Jr | 17 | Ford | Best Buy | 124.576 | 70.800 | –2.023 |
| 34 | Victor Gonzalez Jr | 36 | Chevrolet | Mobil 1/IMCA | 123.878 | 71.199 | –2.422 |
| 35 | Danica Patrick | 10 | Chevrolet | GoDaddy.com | 123.750 | 71.273 | –2.496 |
| 36 | David Reutimann | 83 | Toyota | Burger King / Dr. Pepper | 123.708 | 71.297 | –2.520 |
| 37 | Alex Kennedy | 19 | Toyota | MediaMaster | 123.687 | 71.309 | –2.532 |
| 38 | Travis Kvapil | 93 | Toyota | Burger King / Dr. Pepper | 123.637 | 71.338 | –2.561 |
| 39 | David Stremme | 30 | Toyota | Genny Light | 123.157 | 71.616 | –2.839 |
| 40 | Dave Blaney | 7 | Chevrolet | TBA | 123.095 | 71.652 | –2.875 |
| 41 | Landon Cassill | 40 | Chevrolet | Interstate Moving Services | 122.004 | 72.293 | –3.516 |
| 42 | Tomy Drissi | 87 | Toyota | The Counselor | 120.295 | 73.320 | –4.543 |
| 43 | Brian Keselowski | 52 | Toyota | Star Coach Race Tours | 118.924 | 74.165 | –5.388 |