Solid start for Aussie duo at Watkins Glen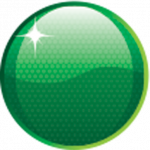 A positive start to the weekend for Australian duo Marcos Ambrose and Owen Kelly during practice for the Cheez-It 355 at The Glen.
The defending two-time race winner at Watkins Glen, Ambrose was second fastest in the first session while he concentrated on race set-up in the final pre-race practice and was 17th on the time sheets.
Being a road course event, qualifying will see cars take to the track in groups of five or six in a quick-fire 5-minute session. The qualifying line-up was set from opening practice and Ambrose has the advantage of being in the final group to take to the track.
Settling into his NASCAR Sprint Cup debut, Kelly was 36th in the opening session, before making an improvement in final practice to be 20th.
"It's an incredibly competitive field right throughout, so to have my times to where I'm in the mix – I'm pretty happy," said Kelly.
"The car wasn't that great off the truck, plus I was learning Watkins Glen and I have never driven a NASCAR Sprint Cup car before – so we had a fair bit to contend with.
"Putting some new tyres on for the second session, the car was a lot better and we missed going out with another better set at the end, which I think there would have been a few more tenths in it, that would have put us up around the top 10.
"The times we did today are pretty respectable against a field as I said that's super competitive. I'm confident we can make the top 20, maybe even the top 15 in qualifying if everything falls our way – all you can do is go as fast as you can and everything else will take care of itself. Overall, I'm pretty happy with today."
Friday practice had weather delays, which slashed the on-track time by a combined total of one hour and 45 minutes. It is hoped that the skies will be clear for qualifying and heading into the race on Sunday.
Prior to practice Ambrose attended the pre-race press conference and spoke about the pressure of coming to Watkins Glen and his thoughts of racing with fellow Tasmanian Owen Kelly.
Marcos Ambrose talks about the expectations placed on him at Watkins Glen
Marcos Ambrose talks about having Owen Kelly in the field this weekend
 TIMES: Practice 1 Cheez-It 355 at The Glen
| | | | | | | | |
| --- | --- | --- | --- | --- | --- | --- | --- |
| POS | driver | Car # | Make | Sponsor | Best Speed | Best Time | Behind |
| 1 | Martin Truex Jr | 56 | Toyota | NAPA Auto Parts | 127.238 | 69.319 | Leader |
| 2 | Marcos Ambrose | 9 | Ford | Stanley / CTC Jumpstart | 125.220 | 70.436 | –1.117 |
| 3 | Carl Edwards | 99 | Ford | Kelloggs / Cheez-it | 125.206 | 70.444 | –1.125 |
| 4 | Juan Pablo Montoya | 42 | Chevrolet | Target | 124.973 | 70.575 | –1.256 |
| 5 | Casey Mears | 13 | Ford | GEICO | 124.887 | 70.624 | –1.305 |
| 6 | Kyle Busch | 18 | Toyota | M&M's | 124.752 | 70.700 | –1.381 |
| 7 | AJ Allmendinger | 47 | Toyota | Scott Products | 124.654 | 70.756 | –1.437 |
| 8 | Clint Bowyer | 15 | Toyota | Peak/Duck Dynasty | 124.589 | 70.793 | –1.474 |
| 9 | Brad Keselowski | 2 | Ford | Miller Lite | 124.525 | 70.829 | –1.510 |
| 10 | Denny Hamlin | 11 | Toyota | FedEx Ground | 124.416 | 70.891 | –1.572 |
| 11 | Kurt Busch | 78 | Chevrolet | Furniture Row Racing-Denver Mattress | 124.329 | 70.941 | –1.622 |
| 12 | Dale Earnhardt Jr | 88 | Chevrolet | National Guard | 124.273 | 70.973 | –1.654 |
| 13 | Jeff Gordon | 24 | Chevrolet | Drive To End Hunger | 124.175 | 71.029 | –1.710 |
| 14 | Michael McDowell | 35 | Ford | Dockside Logistics | 124.126 | 71.057 | –1.738 |
| 15 | Greg Biffle | 16 | Ford | 3M / 811 | 124.098 | 71.073 | –1.754 |
| 16 | Jimmie Johnson | 48 | Chevrolet | Lowe's | 124.080 | 71.083 | –1.764 |
| 17 | Paul Menard | 27 | Chevrolet | Menards / Splash | 124.077 | 71.085 | –1.766 |
| 18 | Joey Logano | 22 | Ford | Shell-Pennzoil | 124.054 | 71.098 | –1.779 |
| 19 | Jeff Burton | 31 | Chevrolet | Caterpillar | 123.986 | 71.137 | –1.818 |
| 20 | Kasey Kahne | 5 | Chevrolet | Farmers Insurance | 123.791 | 71.249 | –1.930 |
| 21 | Jamie McMurray | 1 | Chevrolet | McDonald's/Monopoly | 123.574 | 71.374 | –2.055 |
| 22 | Kevin Harvick | 29 | Chevrolet | Budweiser | 123.484 | 71.426 | –2.107 |
| 23 | Aric Almirola | 43 | Ford | Smithfield | 123.410 | 71.469 | –2.150 |
| 24 | Boris Said | 32 | Ford | U.S. Chrome | 123.393 | 71.479 | –2.160 |
| 25 | Ron Fellows | 33 | Chevrolet | Canadian Tire | 123.264 | 71.554 | –2.235 |
| 26 | Ricky Stenhouse Jr | 17 | Ford | Best Buy | 123.262 | 71.555 | –2.236 |
| 27 | Max Papis | 14 | Chevrolet | Rush Truck Centers/Mobil 1 | 123.248 | 71.563 | –2.244 |
| 28 | Ryan Newman | 39 | Chevrolet | Haas Automation 30th Anniversary | 123.226 | 71.576 | –2.257 |
| 29 | David Ragan | 34 | Ford | Taco Bell | 123.030 | 71.690 | –2.371 |
| 30 | Brian Vickers | 55 | Toyota | Toyota Camry 30th Anniversary | 123.028 | 71.691 | –2.372 |
| 31 | Matt Kenseth | 20 | Toyota | The Home Depot / Husky | 122.985 | 71.716 | –2.397 |
| 32 | David Gilliland | 38 | Ford | Long John Silver's | 122.953 | 71.735 | –2.416 |
| 33 | David Reutimann | 83 | Toyota | Burger King / Dr. Pepper | 122.826 | 71.809 | –2.490 |
| 34 | Danica Patrick | 10 | Chevrolet | GoDaddy.com | 122.587 | 71.949 | –2.630 |
| 35 | Travis Kvapil | 93 | Toyota | Burger King / Dr. Pepper | 122.393 | 72.063 | –2.744 |
| 36 | Owen Kelly | 51 | Chevrolet | Phoenix Construction Services Inc. | 122.288 | 72.125 | –2.806 |
| 37 | David Stremme | 30 | Toyota | Genny Light | 121.872 | 72.371 | –3.052 |
| 38 | Victor Gonzalez Jr | 36 | Chevrolet | Mobil 1/IMCA | 121.823 | 72.400 | –3.081 |
| 39 | Dave Blaney | 7 | Chevrolet | TBA | 121.737 | 72.451 | –3.132 |
| 40 | Alex Kennedy | 19 | Toyota | MediaMaster | 120.546 | 73.167 | –3.848 |
| 41 | Landon Cassill | 40 | Chevrolet | Interstate Moving Services | 118.977 | 74.132 | –4.813 |
| 42 | Tomy Drissi | 87 | Toyota | The Counselor | 118.561 | 74.392 | –5.073 |
| 43 | Brian Keselowski | 52 | Toyota | Star Coach Race Tours | 115.288 | 76.504 | –7.185 |
TIMES: Practice 2 Cheez-It 355 at The Glen
| | | | | | | | |
| --- | --- | --- | --- | --- | --- | --- | --- |
| POS  | driver | Car # | Make | Sponsor | Best Speed | Best Time | Behind |
| 1 | Carl Edwards | 99 | Ford | Kelloggs / Cheez-it | 128.397 | 68.693 | Leader |
| 2 | Michael McDowell | 35 | Ford | Dockside Logistics | 127.302 | 69.284 | –0.591 |
| 3 | Clint Bowyer | 15 | Toyota | Peak/Duck Dynasty | 127.232 | 69.322 | –0.629 |
| 4 | Juan Pablo Montoya | 42 | Chevrolet | Target | 127.221 | 69.328 | –0.635 |
| 5 | Brad Keselowski | 2 | Ford | Miller Lite | 127.203 | 69.338 | –0.645 |
| 6 | Jimmie Johnson | 48 | Chevrolet | Lowe's | 127.106 | 69.391 | –0.698 |
| 7 | Kyle Busch | 18 | Toyota | M&M's | 127.038 | 69.428 | –0.735 |
| 8 | Brian Vickers | 55 | Toyota | Toyota Camry 30th Anniversary | 127.031 | 69.432 | –0.739 |
| 9 | Dale Earnhardt Jr | 88 | Chevrolet | National Guard | 126.768 | 69.576 | –0.883 |
| 10 | Kurt Busch | 78 | Chevrolet | Furniture Row Racing-Denver Mattress | 126.742 | 69.590 | –0.897 |
| 11 | Greg Biffle | 16 | Ford | 3M / 811 | 126.655 | 69.638 | –0.945 |
| 12 | Jeff Gordon | 24 | Chevrolet | Drive To End Hunger | 126.628 | 69.653 | –0.960 |
| 13 | Casey Mears | 13 | Ford | GEICO | 126.588 | 69.675 | –0.982 |
| 14 | Kevin Harvick | 29 | Chevrolet | Budweiser | 126.570 | 69.685 | –0.992 |
| 15 | Denny Hamlin | 11 | Toyota | FedEx Ground | 126.535 | 69.704 | –1.011 |
| 16 | Paul Menard | 27 | Chevrolet | Menards / Splash | 126.506 | 69.720 | –1.027 |
| 17 | Marcos Ambrose | 9 | Ford | Stanley / CTC Jumpstart | 126.472 | 69.739 | –1.046 |
| 18 | AJ Allmendinger | 47 | Toyota | Scott Products | 126.468 | 69.741 | –1.048 |
| 19 | Martin Truex Jr | 56 | Toyota | NAPA Auto Parts | 126.466 | 69.742 | –1.049 |
| 20 | Owen Kelly | 51 | Chevrolet | Phoenix Construction Services Inc. | 126.415 | 69.770 | –1.077 |
| 21 | Aric Almirola | 43 | Ford | Smithfield | 126.099 | 69.945 | –1.252 |
| 22 | Ron Fellows | 33 | Chevrolet | Canadian Tire | 125.700 | 70.167 | –1.474 |
| 23 | David Gilliland | 38 | Ford | Long John Silver's | 125.605 | 70.220 | –1.527 |
| 24 | David Ragan | 34 | Ford | Taco Bell | 125.527 | 70.264 | –1.571 |
| 25 | Jamie McMurray | 1 | Chevrolet | McDonald's/Monopoly | 125.498 | 70.280 | –1.587 |
| 26 | Ricky Stenhouse Jr | 17 | Ford | Best Buy | 125.307 | 70.387 | –1.694 |
| 27 | Jeff Burton | 31 | Chevrolet | Caterpillar | 125.302 | 70.390 | –1.697 |
| 28 | Kasey Kahne | 5 | Chevrolet | Farmers Insurance | 125.291 | 70.396 | –1.703 |
| 29 | Matt Kenseth | 20 | Toyota | The Home Depot / Husky | 124.701 | 70.729 | –2.036 |
| 30 | Max Papis | 14 | Chevrolet | Rush Truck Centers/Mobil 1 | 124.698 | 70.731 | –2.038 |
| 31 | Joey Logano | 22 | Ford | Shell-Pennzoil | 124.527 | 70.828 | –2.135 |
| 32 | Ryan Newman | 39 | Chevrolet | Haas Automation 30th Anniversary | 124.100 | 71.072 | –2.379 |
| 33 | Danica Patrick | 10 | Chevrolet | GoDaddy.com | 123.495 | 71.420 | –2.727 |
| 34 | David Stremme | 30 | Toyota | Genny Light | 123.460 | 71.440 | –2.747 |
| 35 | Boris Said | 32 | Ford | U.S. Chrome | 123.417 | 71.465 | –2.772 |
| 36 | Alex Kennedy | 19 | Toyota | MediaMaster | 123.376 | 71.489 | –2.796 |
| 37 | Victor Gonzalez Jr | 36 | Chevrolet | Mobil 1/IMCA | 123.030 | 71.690 | –2.997 |
| 38 | Dave Blaney | 7 | Chevrolet | TBA | 122.999 | 71.708 | –3.015 |
| 39 | Travis Kvapil | 93 | Toyota | Burger King / Dr. Pepper | 122.195 | 72.180 | –3.487 |
| 40 | Landon Cassill | 40 | Chevrolet | Interstate Moving Services | 121.514 | 72.584 | –3.891 |
| 41 | David Reutimann | 83 | Toyota | Burger King / Dr. Pepper | 121.179 | 72.785 | –4.092 |
| 42 | Tomy Drissi | 87 | Toyota | The Counselor | 120.559 | 73.159 | –4.466 |
| 43 | Brian Keselowski | 52 | Toyota | Star Coach Race Tours | 118.072 | 74.700 | –6.007 |