Owen Kelly reflects on first day in NASCAR Sprint Cup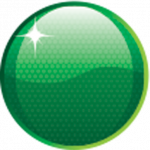 Tasmanian Owen Kelly has described his first two practice sessions in NASCAR Sprint Cup at Watkins Glen as respectable, whilst stating he believes there is a bit more to come from the Phoenix Racing Chevy he's running in New York this weekend.
"It's a bloody competitive field out there, it's strong right across the board," said Kelly, who finished the final practice session 20th. "The car wasn't as good as we'd hoped straight off the truck, so the guys worked incredibly hard, they threw a bunch of changes at it and it was not too bad in the end."
His time in Final Practice was 1.077 off the time set by Carl Edwards, however Edwards was 0.591 seconds clear of second placed Michael McDowell. Stripping a further two-tenths off his time would have placed the Tasmanian in the top 10.
Rain hampered much of the running at The Glen, with around half the Sprint Cup track time being cut due to the precipitation. Kelly missed two runs on good rubber at the end of each session. He's hopeful of a top 20 in qualifying tomorrow.
"I still think there are a few tenths in the car, we are aiming for that top 20 again, I think we can possibly even get to 15th if things go our way, but I'm confident for the 20."
The 36-year-old had never driven a NASCAR Sprint Cup car before today – or at Watkins Glen – making his transition even more vertical than it otherwise would have been.
"They have around 900 horsepower, so you know they're alive," he said of the NASCAR Sprint Cup machine. "It took a couple of laps to get used to the power delivery, but after that you become a typical race car driver and want more!
"I'm happy with where we are, I think it's pretty respectable and tomorrow we're just going to go out there and hang it all on the line – you can only go as fast as you can."
He will be in the second group of qualifiers tomorrow (there are eight in total) for his five minutes against the clock. Danica Patrick will be in Kelly's six car group.